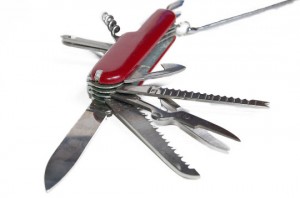 Offering a live chat option on your website is a great start at being more responsive to your market's needs.
But if you have decent traffic and your agents process one chat request at a time, you would have to expand your customer service exponentially to offer a good user experience.
A smarter option would be to train your agents to multitask effectively, and offer them the required tools and resources to get the job done in a fraction of the time.
Now, your agents might be used to chatting with 7 friends everyday but with customers, it's a whole different game. For example, mistakes like unprofessional language, typing in different windows and not knowing answers or appearing clueless can cost you sales.
Keep an eye on these points if you want to provide an awesome live chat experience with a lean workforce.
1. Too much multitasking is counterproductive
It seems strange to bash multitasking in a post about multitasking, but stay with me on this.
Plenty of research has shown that multitasking kills productivity and efficiency. The more chats your agents are running at the same time, the greater the chances that there will be a mistake.
These mistakes are the kind that can cost money and tarnish your brand.
A best practice would be to have agents process not more than 5 customers at the same time. An optimum number is 3.
2. Create tickets out of complicated queries
When a customer is on chat and has a complicated issue your agents should not spend too much time trying to solve it. Instead, have them create a ticket and inform the customer when their problem can be expected to be resolved.
Hence, it's crucial that your ticketing solution and chat solution have a tight integration at the backend. It will save precious minutes per customer which add up in the long run.
3. Train agents well
A well trained agent who knows about your services, products and business processes is crucial to multitasking. Your agents must be familiar with all the common problems that customers face, and must be able to analyze and provide solutions to uncommon problems.
And in case they don't know the solution they must understand enough of the question to be able to escalate it to the right person at a higher support level.
4. Use tools with a focus on collaboration
The problem of more chat requests and less agents can be solved with load balancing. So, a good chat system will let the busier agents effortlessly transfer some of their assigned chats to less occupied agents.
This ability to let multiple agents be a part of the single chat has other uses too. For example, managers or supervisors can monitor chats in the background and coach new or less skilled agents on what to say to the customer.
5. Have an extensive knowledge base
In most cases, plenty of customer problems can be solved by self service. Use a knowledge base and FAQ that's integrated with your chat solution so that agents can quickly search for the appropriate solution inside the chat and copy paste the link to the answer.
If you want some tips on crafting a better knowledge base, we have got you covered there too.
What are your strategies for dealing with a flood of chat requests when you only have a few agents available?