A typical customer journey is made up of several key stages. It usually starts at the point people discover and research a brand. They then progress to the purchasing, onboarding, and post sale interactions with customer support teams. Along this journey, lie many opportunities for the company to truly delight the customers and win over their trust. These opportunities are often referred to as moments of truth. They represent instances in a customer's journey with a brand when an important event occurs and shapes the customer's opinion about the brand. Identifying and optimizing these moments of truth in your customer journey can go a long way in keeping customers engaged and loyal.
That leads us to the question. How do you find out where these moments of truth actually take place?
Let's take a look.
1. The Impression Before The First Impression
This one is commonly referred to as the "Less than Zero Moment of Truth." This is the instance when a person senses the need to look for a particular product or service. It's important to note that this moment happens even before the person actively starts researching a product or service. 
How can companies take advantage of this? The key to that lies in the kind of advertising and marketing you do. It's about being proactive and being able to accurately anticipate what customers want.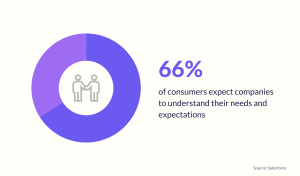 Leveraging historical data and studying current customer trends will help you run predictive tailor-made campaigns across social, email, mobile apps, and more.
One company that does this really well is Netflix. The company's recommendation engine – powered by Machine Learning and AI algorithms – is known for keeping viewers engaged. It shows them what to watch even before they consciously start searching for it.

2. When Customers Do Their Research 
This moment, termed as the "Zero Moment of Truth", happens when a prospective customer starts researching information about a product or service. The person could be on your website, checking out your social media accounts, or reading customer reviews on a third-party site.
A few things that can heavily influence the customer's perception in a positive manner at this stage:

Online reviews
What customers have to say about your brand has a huge impact on new business. A study by Hiver showed that as much as 89% of customers talk about their poor customer experience. While you can't directly control customer opinions, keeping your existing customers happy is a sure way to influence reviews about your brand. Here's a great example of that: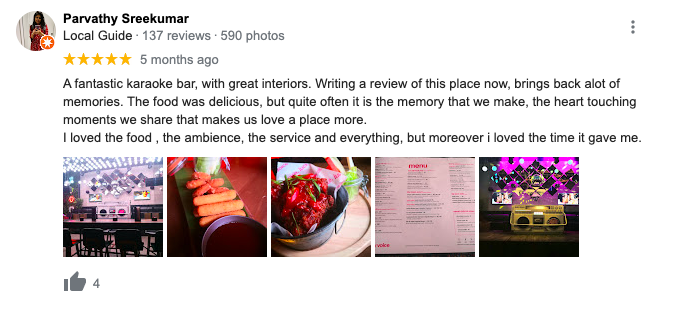 Website experience
A study by Google found out that the simpler the website design, the better it is for business. This falls in line with the general human tendency to prefer things that are not only familiar but also easy to understand — also known as cognitive fluency. So, ask yourself: Is your website easy to read and understand? Can a prospective customer seamlessly navigate through all your offerings? Most importantly, how well is it optimized for mobile?

Social media
Did you know 75% of B2B buyers are influenced by social media when making purchasing decisions? In today's digital age, your social accounts are at the forefront of letting people know who you are and what you do. So, do your social profiles accurately reflect what you stand for? Does your visual style on social media reflect your brand's personality? Is your target audience able to relate to and engage with your content? 
The Zero Moment of Truth is where the customer forms a strong first impression about your brand. It's also where he gets to know how well you fare against your competitors.
3. The first-time product/service experience
This moment captures the point where a potential customer encounters or experiences a product or service for the very first time. It's commonly known as the First Moment of Truth.
This could involve a prospective customer listening to a sales pitch or watching a demo video. He or she could be looking at a product in a physical store or reading a description of how your offering works. 
The key things to consider at this stage are:

Empathizing with the prospective customer's pain points

Clearly bringing out the USP of your product

Clearly, communicating/showing how your offerings would meet the buyer's expectations? 

Making the overall experience smooth and effortless for the prospective customer? For instance, if it's an online demo, the customer should be able to join the call in a hassle-free manner.
This is one of the most delicate moments of truth in the customer's journey. That's because by this stage the customer has formed certain expectations of your brand –  from all the research they've done. And so, the outcome of this relationship could very well hinge on whether or not you meet these expectations.

4. The Core Customer Experience
Right after the First Moment of Truth, the person enters the core customer experience stage known as the Second Moment of Truth. 
It's at this point that the customer experiences the product or service first hand. In fact, the Second Moment of Truth is a compilation of all the interactions customers have once they start using your product or service. 
So, how do you positively influence the Second Moment of Truth? Here are a few things that can help:
Onboarding
If the onboarding process is complex, it's highly likely that the customer doesn't have a thorough understanding of your offerings. It's also something that could eventually lead to churn. Consider this: more than half (55%) of customers say that they've returned a product because they didn't fully understand how to use it.

Figure out the most important features/functionalities you want to educate the customer about. Ensure users have access to all the important how-to guides. Also, regularly follow up with new customers to get an understanding of how they're using your product/service.
Service breakdown
Once the customer starts using your product/service, there will be moments where the experience breaks down. It could be a product bug, a billing error, or pretty much anything that disrupts the customer's experience. 
In such instances, it's normal for the customer to reach out to your support team. What matters at that point is handling the situation tactfully and resolving the issue in a timely manner. 
In fact, more and more customer support teams today are focusing on speed of service. This is quite evident in Hiver's Customer Service Benchmark Report which found out that nearly 50% of companies promise a resolution time of below 6 hours!
5. Turning Customers Into Evangelists
When brand interactions eventually lead to customers publicly expressing their delight in using your product or service, it's known as the Ultimate Moment of Truth.
At this stage, customers usually become loyal evangelists and are vocal in sharing their delightful experiences with your brand.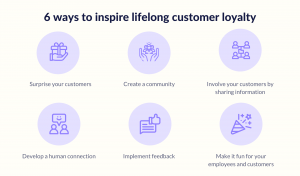 In his book Wind In Your Sails, famous entrepreneur David J.Greer says: "A customer talking about their experience with you is worth ten times that which you write or say about yourself."
Such positive word-of-mouth marketing has huge potential — it not only improves your online reputation but makes it easier to attract new customers and ultimately, becomes the Zero Moment of Truth for many people.
Conclusion
The experience you deliver isn't confined to the core product or the after-sale service. It encompasses multiple touchpoints and interactions (as mentioned above) and every single one of them matters. All these moments of truth truly matter. 
This is why it's very important that you are well aware of your customers' journey. When you have this insight, it becomes easier to optimize critical moments along the customer journey.