When it comes to e-commerce, technical aid or product sales, no matter how amazing your web site is, you still need to have that human touch.
LiveHelpNow provides a cutting edge solution for ensuring that not only are you able to give the great one-on-one consumer service via your website, but you can up-sell or cross-sell, increase your sales conversion and constantly add to your customer FAQs. Even better, it costs less to use live chat than standard live call help.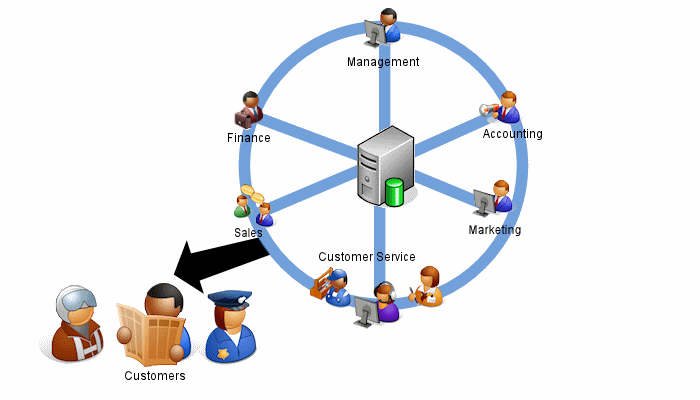 Right now, you can be asking yourself, how much may possibly livechat aid with my current e-commerce solution? The answer lies in the numbers.
A recent study by one U.S. software company showed that 40% of online buyers who used livechat made purchases at least once per week. Further support for livechat in this study showed that 63% of those who had used livechat were more willing to return to the site to purchase again and 38% of the buyers made their online purchase due to of the livechat session.
If you truly want to create a value added element to your website, chat is the best alternative. Having a live person who possibly will open a dialogue with a consumer who is browsing possibly will be the key difference in whether or not a sale is made.
Live chat sessions could also reduce the likelihood of shopping cart abandonment. If a consumer runs into a confusing situation with the shopping cart, a agent may possibly at once begin contact with them and aid walk them via the process.
Having live help available is one thing, but what if your customer agent may perhaps actually see what keywords the shopper was looking for? Imagine a scenario where a shopper searches for "plasma televisions".
Your agent sees the keyword search come across the screen and is able to contact the buyer through a chat session by letting the shopper know that confident plasma televisions are on sale and that he or she would be happy to aid that buyer find exactly what they're searching for.
This is just one example of the options your business has when you utilize LiveHelpNow's live chat software.
How does livechat compare to other forms of customer service? Live chat is a cheaper alternative than standard call assistance by nearly half. Secondarily, the rate of conversion is much higher for live chat because a representative may perhaps start it at any time the shopper is browsing your site.
Click-to-chat options, while helpful, run into the same issues as standard telephone-in call assistance. It's much easier for the consumer to just give up and move on to another web site, maybe your competition's, than it is to seek out the aid they want when it comes to buying your online products.
Using livechat is fast and easy. Installation is simple and customizable with a number of options that may possibly be suited directly to your business needs. Consumer support because of live chat may possibly be available 24 hours per day, every day of the week.
So, even when you are sleeping, a agent might be working for you. Live chat also introduces representatives the strength to see who's calling. They'll know whether the client is the one that keeps coming back to talk on endlessly or whether he or she is the shopper that spends loads of money at your site.
Utilizing livechat is also a much faster alternative than emails or phone calls. LiveHelpNow's livechat system is the perfect consumer service management solution for your web site. It provides the data crucial to conduct applicable, real time chats with consumers, which can amplify both sales and customer satisfaction.