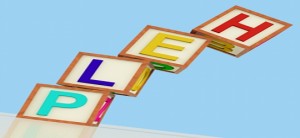 Toy stores probably experience most of their business right now, between Thanksgiving and Christmas. With more parents shopping around online before making a purchase, these shops can't just rely on print ads and catalogues to make sales. They need to reach out to buyers where they come first: their website.
How can mom-and-pop shops stand out from giants like Toys 'R' Us? With immediate and personalized customer service. Offering help via live chat fosters trust in your customers, making them more likely to turn to you to make their purchase even if your price isn't the absolute lowest.
Here are five ways toy shop owners can use live chat to boost business:
1. Provide Product Advice
Chances are toy shoppers are looking for gifts for youngsters, and may not know which playthings are most popular or safest. A skilled representative can offer advice on which toys are best suited for girls or boys of a particular age group, indicate their top-sellers, or suggest alternative or complementary gifts.
2. Quick Price Comparisons
A live chat agents can quickly provide price comparisons, saving their customer time and frustration clicking around to find the info they need.
3. Up-to-Date Deals
You may be running deals or discounts that have not been advertised. In store, cashiers can fill shoppers in, but online customers have little access to these deals. Live chat agents can fill store employees' shoes in giving customers the 411.
4. Shipping Options
Customers may have special requests for shipping – especially when their purchases are gifts – like gift wrapping, delivery to multiple locations, or delayed delivery. It's easiest and most efficient to clear up these specifications directly in live chat, rather than sending your customer searching for their options and filling out multiple order forms.
5. Complete Transactions
And of course, live chat agents can help online shoppers complete their transactions if they encounter any technical issues. This is especially important, as most customers will simply abandon a site and shop elsewhere when they hit a snafu.
Conclusion:
Toy shop owners – or any brick-and-mortar entrepreneurs – can increase sales by offering live chat on their company website, especially during the holiday gift-buying season.