Gen Z, the band of tech addicts, social warriors, video-game players, and security seekers, is a challenging target for marketers. Children of Gen Xers and Millenials, this generation spans from the mid-1990s to early 2010s and their culture is something very different from those who came before them. How can businesses engage this audience and increase Gen Z Brand Loyalty? 
That challenge comes from not truly understanding this segment.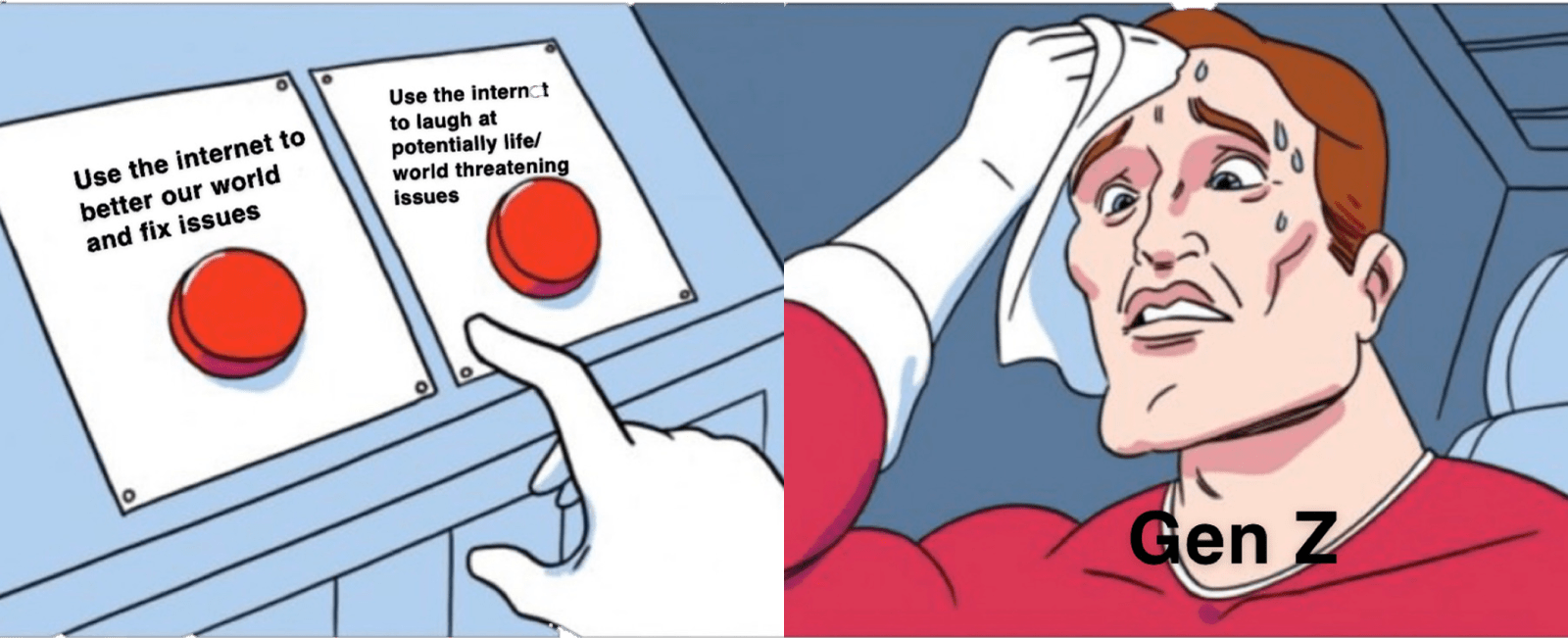 Generation Z has very diverse and contrasting tastes. That's a significant disadvantage because a marketing campaign's success lies in message consistency.
But once you get those Zoomers (another name for Generation Z) on your side, you have their loyalty forever. That's why you've come to the right page. Read this guide below to find out how to increase Gen Z brand loyalty and expand your company.
Some Stats About Gen Z
Here are some fun facts about Generation Z:
Knowing these info bits can give you a solid starting point towards understanding Gen Z. You're going to need that solidity because your world's going to experience a significant shift in a few seconds.
1. Rethink Brand Loyalty
Brand loyalty was pretty straightforward for older generations. These people tried different products until they found one they liked and stuck with it. Almost nothing could change that preference, except maybe a dramatic change in consumers' or brand's values.
Gen Z's way of thinking is the polar opposite of this.
According to studies, 51% of Gen Z is willing to try multiple products and brands even after finding their favorites. Talking about free love with this group, right?
The solution is simple if you look at the statistics above and understand what Gen Z cares about: social justice, social media involvement, and core values. 
2. Get Involved
Yes, social justice is a make-it-or-break-it kinda thing for Generation Z. If your brand supports the social issues this segment cares about, 53% will purchase your products, and another 23% will consider doing that.
Watch out, though: Zoomers have a very on-point bullshit meter.
If you're just using these poignant social issues to get ahead of the competition, Gen Z-ers will sniff you out. Instead, you have to take real action, such as:
Hire a diverse staff

Talk openly about workplace harassment

Try your best to decrease packaging waste
And so forth.
Whatever you decide to do and however little that is, remember to stay truthful to your customers.
3. Listen, Listen, and Oh Yeah, Listen!
No matter what industry you are a part of, Gen Z cares deeply about its privacy. According to a study, 42% of respondents say they value privacy when sharing information online. Besides, 75% of them don't trust politicians to offer–or guarantee–that data protection.
At the same time, Generation Z intentionally trains social media algorithms through likes, comments, and shares to receive specific content.
That's good news:
You can ask your Gen Z customers for their feedback!
Be sure they'll respond promptly and detailed. You'll get terrific insights from this segment because:
These young folks care about themselves.

They want to show off their skills and abilities.

And they want to make things that matter.
Pro tip: You can reward your Gen Z customers with several incentives, such as monetary prizes or products. However, the rewards they value most are non-tangible:
Feeling like they're part of a community

Believing their work matters

Making changes according to their feedback
4. Help Them Find Stability
Generation Z has witnessed the 2008 crisis. They saw the housing market plummeting and their parents losing their jobs.
That event completely shattered their confidence in traditional job security:
72% of teens

eventually want to start a business instead of securing long-term employment.

Only

64% of Gen Z

wants to get a college education.
At the same time, Gen Z believes in self-education.
You can leverage these characteristics in your brand communication. For example, the financial app Mogo.ca saw massive ROI after pairing with Carter Sullivan.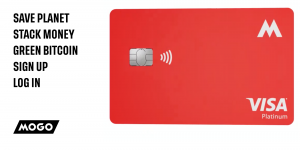 We'll make a side-note here because, if you're like most marketers, you'd tend to believe that Generation Z is an immature bunch who only cares about memes and video games. And you'd be wrong.
Gen Z is pretty focused on their finances and personal betterment.
That's why Carter Sullivan worked so well in this campaign.
Carter is a Gen Z nano-influencer who looks precisely as Zoomers see themselves: empowered, unique, and well-organized. She is very articulate about how Mogo.ca helped her become debt-free (which you'll notice is a sore point for Zoomers after they saw the aftermath of the 2008 crisis).
But Mogo.ca also follows the other tips we disclosed above; that's why this brand listens to its customers and focuses on poignant social issues, such as waste reduction.
5. Offer Meaningful Interactions
Generation Z is less brand-conscious than Millennials. Just 36% of Gen Z feel a real connection with a brand, but 59% trust the brands they grew up with, and 44% would like to send brands product design ideas.
That means you have to engage and interact with your Gen Z customers to gain their loyalty.
If you have a small company, start small:
Ask for your customers' feedback on all social media and in person.

Organize online games.

Create surveys.

Reply quickly and politely to their inquiries or posts.

Personalize your

email marketing

efforts
Language is critical when you want to create these meaningful interactions.
Remember that you want to be perceived as relatable, expert in your field, and focused on your audience's needs. Just look at how Domino's Pizza is nailing this on their Easy Order page.
The lesson here is to connect with your customers and show them how your brand will help solve their needs.
You should also focus on offering personalized purchasing experiences if you want to stay meaningful.
The truth is that nobody–but least of all Zoomers–wants to feel like they're just one meaningless cog in complex machinery. People in this age group want to feel like their personal and unique touch matters.
Thus, start with email list segmentation and work your way up to a consumer-centric shopping experience.
6. Optimize Mobile Experience
Gen Z is glued to their phones –  75% use their smartphones more than any other device. That's pretty obvious, considering that Zoomers got their first mobile in fifth grade.
But Gen Z isn't just using their phones to scroll Instagram or play video games.
According to Google, smartphones are rapidly becoming this generation's favorite shopping tool.
Thus, if you want to get these young people loyal to your brand, you must ensure a seamless mobile experience. Optimize your content for mobile phones in terms of:
Speed

Website theme

Mobile-specific content (e.g., vertical videos)

Intuitive checkout process
7. Use the Right Channels
Your messages can be skillfully written and expertly crafted for Gen Z-ers, and it could still not be enough. You must understand where Gen Z is hanging out and leverage those channels.
For example, TikTok is becoming more massive than ever for this age group.
This platform allows young people to express themselves freely, become the center of attention, showcase their creativity, and rally around specific causes.
So, you should learn to create and distribute content on this platform. It can be as easy as posting funny skits, taking part in duets, or recording short how-to clips.
Pro tip: If you're not sure how to blend on TikTok yet, working with a nano- or micro-influencer is a sure-fire way to get you started. These content creators already have access to tight-knit communities, so partnering with them will get you in front of that captive audience.
Increase Gen Z Brand Loyalty By Getting to Know Your Audience
Navigating your business practices among different generations can be challenging. Especially so if you're dealing with some brand new ideas and cultures as in the case of Gen Z. 
Generation Z can be volatile, slippery, childish, but also empowered and entrepreneurial. They're creative, playful, determined, and social-justice warriors.
If you want to increase Gen Z brand loyalty, think outside the box. Shed your old patterns regarding marketing strategies and embrace this brave new world.
Gen Z knows what they want, so all you have to do is listen and meet them on their turf. Also, if you're going to create more engagement and boost loyalty faster, consider working with influencers.
We've seen from our experience how fast those brand-community relationships are forged when you're using the right glue.