Only a few years ago, online chat was a new feature for website visitors.  Customer expectations were low because of dropped chat sessions,  lack of responsiveness, and long lag times. And, let's face it, there's nothing more boring than a long wait.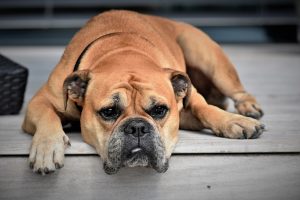 Not any more. Today, LiveHelpNow rapidly delivers the cool tools you need to offer the excellent customer service experience your website visitors expect.  We know your business depends on good customer relationships just like our business does. That's why we have everything you need to turn leads into customers, and customers into advocates for your product or service.
How do we do it?  With you, your customers, and your profits in mind. Plus, we're never boring.
Chat may be our business but we're not all talk
Take a look at what we offer your Live Chat agents from all browsers and platforms including Windows, Mac, and mobile:
Fully customizable chat window and chat buttons—your business, your brand.
Do you have global customers? No problem. Instant language translation lets your agents talk with customers around the world.
You can use our Whisper technology for real-time agent monitoring and mentoring.
Enjoy out-of-the-box integration with Salesforce and other platforms.
You have full capabilities to tag, transfer files, route tickets to different agents and departments, use canned responses, or set agent restrictions.
Integrate with social media and take advantage of customizable pre- and post-chat surveys.
Use secure forms that support HIPAA- and PCI- compliant collection of confidential data.
Greet your customers with real-time visitor tracking, triggers, and automated support for engaging and routing customers as you choose.
Review exportable dynamic enterprise level reports and fine-grained analytics delivered to you in real-time.
Wondering what your customers are thinking about you? Our sentiment analysis feature gives you the heads-up that a customer is unhappy during a Chat session.  Although the logic is fuzzy, the outcome is not—you have a chance to intervene or follow-up before you lose the lead, or the customer, for good.
 Don't Wait!  Make Your Customers Happy Today

In addition to a full set of integrated best-in-class customer service tools, we make sure your visitors can connect with you in a way that is convenient for them—on desktop or mobile:
We offer SMS chat for your customers who prefer to text your Chat agent, instead of typing out a conversation. LiveHelpNow seamlessly delivers texts to your agents to tag, route, or handle from their standard computer screen.
When you are away, the LiveHelpNow call back management system lets your visitors schedule return calls from your customer service agent.
With dedicated US-based 24/7 support, LiveHelpNow is your always-on Chat support so you can get the help you need when you need it.
With Live Chat, Email-Ticketing, Callback management and a customized Knowledge Base, LiveHelpNow gives you everything you need to develop leads, nurture sales, maintain relationships, answer customer queries—and drive consumers toward checkout.
LiveHelpNow lets your agents jump into the sales process at any time, use innovative tools, and offer services that make it convenient and easy for your website visitors to choose you over the competition.  More than 8,000 companies trust LiveHelpNow to keep their customers happy—and that makes us happy, too.
Don't wait—enjoy a 30-day trial on us and find out why so many companies reach out to their customers with LiveHelpNow.