Automated postal kiosks. Cashier-less grocery stores. Order and payment monitors in restaurants. 
As innovations advance, more and more self-serve technology enters everyday life. And why not? Customers still value human contact in customer service communications. However, sometimes they would just like to quickly access information or resolve an issue on their own. According to one report, "more than 60 percent of Americans prefer solving basic customer service issues through a self-service website or app."
Well, we like to give our customers what they want. And so we introduce our brand new customer support portal. The new feature will embrace the notion of customer-coveted self-service. At the same time, it will allow us to continue to serve our customers while they continue to serve theirs in quick and more efficient ways. 
Are you ready? Set! Support!
What is a Support Portal?

A customer support portal is a self-serve tool both your customers and internal team members can use to resolve issues quickly. It allows customers to request help, find necessary information, and monitor the progress of their inquiries all in one spot. Here is how it works. 
External Customer Support Portal
Customers can log in and view their previous chats and tickets they have submitted. They can also reply to open tickets or submit new tickets from the portal. This eliminates the need for the customer to only reply to open tickets through email. 
The new interface contributes to a better customer experience as customers love being informed on the status of their inquiries. With this feature, they have access to their tickets at their fingertips.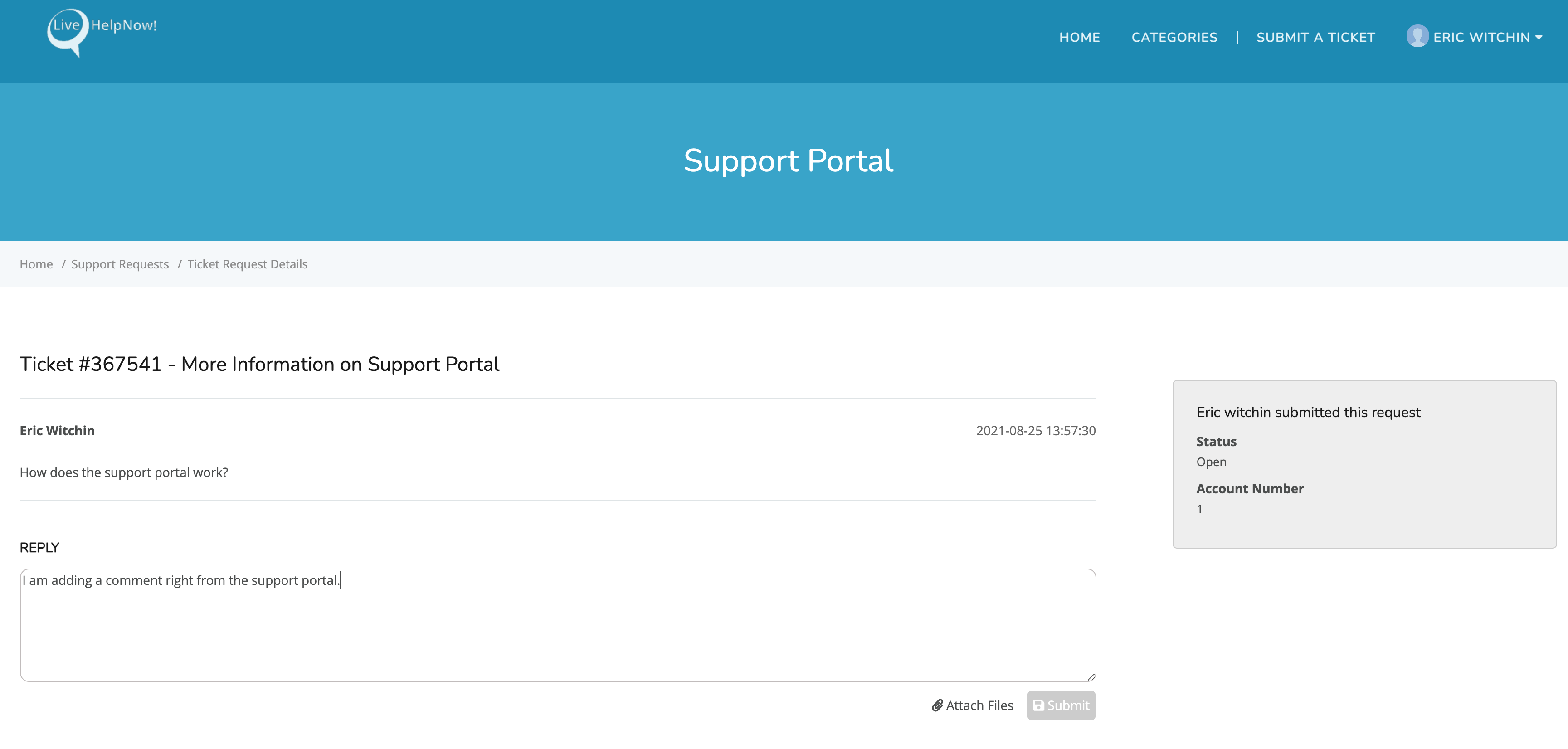 Internal Customer Support Portal
We didn't forget about your internal customers! After all, employee experience is just as important as customer experience. 
Perfect for Help Desks, our customer support portal feature allows team members to submit and monitor inquiries for various internal departments. An efficient help desk solution, the system will keep all team communications in one easy-to-access place. 

Log-In Options
Customers have options when it comes to logging-in to the support portal. Direct portal login, Google or Facebook sign-in, or your company's own Single-Sign-On (SSO) profile. Our recent security updates included Single Single Sign-On and Two-Factor Authentication, both of which come in handy in the support portal feature. 
The customer support portal is included within any LiveHelpNow account that has an active chat or ticket license. As an admin, you can also choose to restrict new ticket submission or existing ticket access to logged in only users. You can find the setup settings in the left column of your admin panel.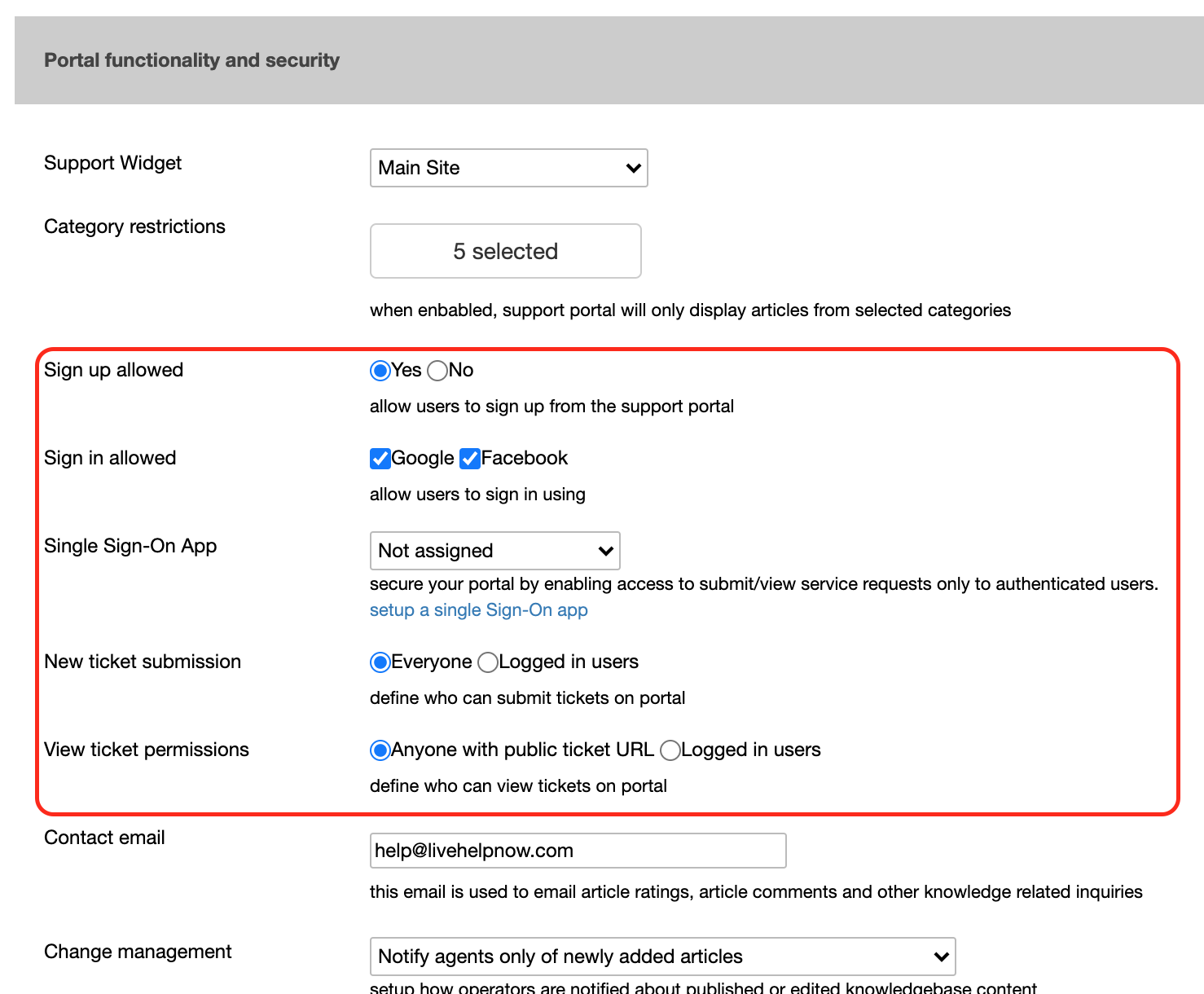 To learn more about the customer support portal and for set-up instructions visit: https://help.livehelpnow.net/1/kb/article/105708/
Questions? Concerns? Let us know! We hope you enjoy this feature and the added benefits to your team members and customers.