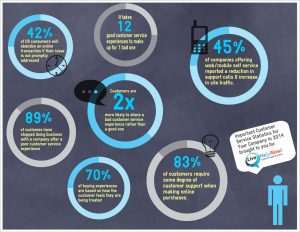 Two months into the new year, most of us have abandoned our new years resolutions. While the motivation for self-improvement may be waning, we should avoid losing our annual perspective on business.
Research shows the biggest trends from last year will continue into 2014; social media marketing and mobile shopping. 72% of online shoppers use social media networking sites. Marketing on social media networks has become a part of marketing strategies for all businesses, regardless of their size. The prime purpose of social media marketing is to attract the visitors first and then direct them to the website, where they can perform transactions. In order to draw users to your company account, fill your page with engaging multimedia content.
There were 6.8 billion mobile users worldwide until February 2013, when compared to 5.4 billion in 2010 (source: The International Telecommunication Union). With increased numbers of mobile users, there is a major opportunity for businesses to leverage mobile devices in their marketing strategies. According to Mashable, 17.4% of global web traffic is through mobile. If your website is not optimized for mobile, it is the time to do so. Otherwise, you may miss out on a large amount of traffic to your website.
There are a number of important customer service statistics that you should consider in moving forward with your business in 2014. A new year means a fresh start and a new chance to fix mistakes, win over new customers, as well as retain current ones.
1. 42% of US customers will abandon their online transaction if they do not feel as though their issues are being addressed in a timely manner. This could not be a more depressing statistic. This means that almost half of your customers could be seconds away from completing a transaction, but any delay on your end could send them packing. These lost sales can add up, so be sure to provide timely responses and status updates about any and all customer inquiries that come your way.
2. 89% of customers will stop doing business with a company after they have a poor customer service experience. You could have the best product, the best prices, but poor customer service will be enough to send customers running. Remember that customer experience is everything, and be sure to invest the proper time and capital into developing your customer service process.
3. It takes 12 good customer service experiences to make up for one bad one. Seriously, providing a good experience is effort enough. But 12? To make up for one bad one? That means you are exerting 1200% more effort just to retain a customer, which could all be avoided by providing good service in the first place.
4. Customers are twice as likely to tell people about a bad customer service experience as they are a good one. Word travels fast, and the last thing you want is jaded customers bad-mouthing your business.
5. 70% of buying experiences are based upon a customer's experience and how they feel they are being treated. This means that most of the time, sales depend on customer experience, and if you want to close a deal, you better treat your customers right.
6.  83% of customers require some type of live support when making an online transaction. This means that help should be made readily available so that customers don't have to search for it. Make it clear that you are ready and willing to help so that customers can ask questions and make more informed  purchasing decisions.
7. 45% of companies offering mobile/web self service experienced a bump in site traffic as well as a reduction in support calls.  Less support calls means less money spent answering questions that your customers can answer themselves. By allowing your customers to help themselves, you encourage them to comeback to your site because they know that they wont be wasting time dealing with redirected phone calls and unanswered emails. According to Software Advice, "self service channels can make all the difference when it comes to reducing support costs and closing sales."
As you move into the new year, take it as an opportunity to re-assess how your company does business. Ensure that your customers are truly your priority, and be sure that you are properly equipping them to make informed purchasing decisions and to help themselves. Give your company a facelift by making customer support easily accessible, readily available, and of superior quality.
Editorial Credit: Jacklin Altman