As a business owner, you might always feel like there aren't enough hands on deck to get things done. We've been there! Of course, having a capable and efficient team to help you is essential. As is having the right tools to get things done. 
Today, we want to talk about one tool in particular – chatbots. In this article, we will discuss everything you wanted to know about chatbots but were afraid to ask – the good, the bad, and the "how to stop the machines from taking over the planet and enslaving humans". (Just kidding, we will leave the last part to sci-fi.) Instead, we will focus on how chatbots enhance customer experience and how you, as a business owner can make the most of them.
First of All, What Are Chatbots?
A chatbot is an automated conversation tool that can independently communicate with website visitors in a live chat customer service window, just like a live agent. There are different types of chatbots and, depending on the type you use, they can do different things to facilitate customer communications. 
Three Types of Chatbots 
Some chatbots simulate human conversation with the use of natural language processing. Others use pre-programmed decision-trees to direct the conversation. And some use a combination of both. 
Simple bots are task-specific and rule-based. They use decision-tree technology to understand the information they receive and direct the user towards a specific outcome. They aren't super "smart" and don't feel like a human-to-human conversation. Think of simple chatbots like a multiple-choice test. Here is one example: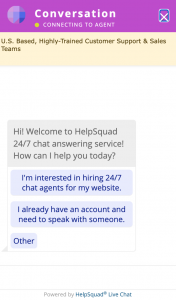 AI bots, or smart bots, try and mimic a human-to-human conversation and learn as they have more and more interactions. Most use natural language processing (NLP) which uses technology to understand text typed by a human. They can have a natural-flowing conversation with customers as they recognize, predict, and interpret the text they receive. These bots are more of an open-ended essay test. Here is an example: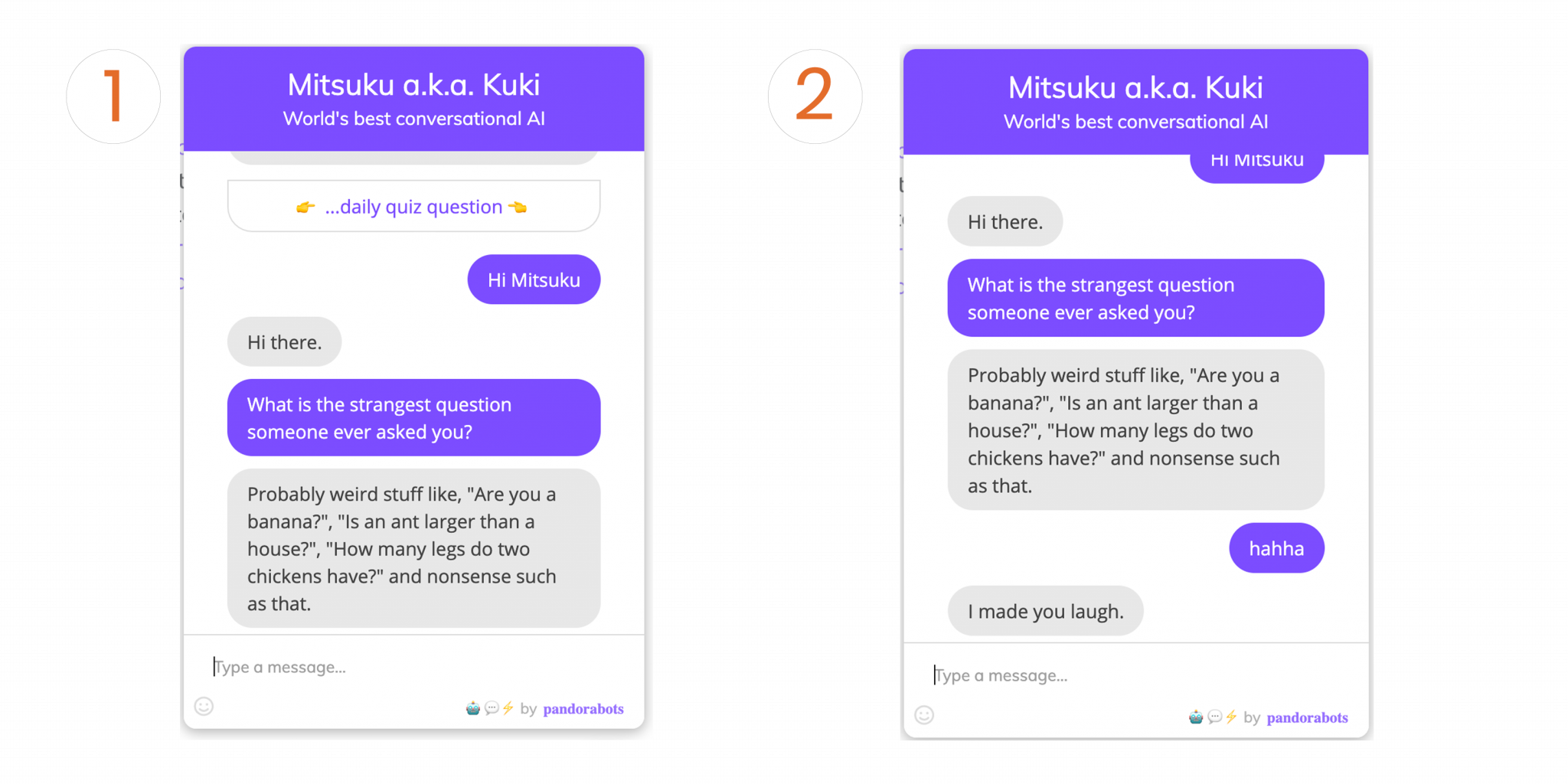 Hybrid chatbots combine both decision-tree and AI-bot technology. They can recognize a typed message as well as offer choices for the visitor to select. 
An additional key feature of a bot is whether the bot attempts to answer questions based on pre-programmed information (e.g. the answer to a specific question is always a link to the same article) or it attempts to find information to answer the question from a database or website (e.g. the bot looks up the status of a customer's order). 
Do You Want To Build a Robot? 
How are chatbots created? At LiveHelpNow, for example, admins can create their own decision tree chatbots through an interactive interface. They have the power to control all the settings of the chatbots, including questions and answers, actions based on customer responses, and specific steps of customer-chatbot interactions.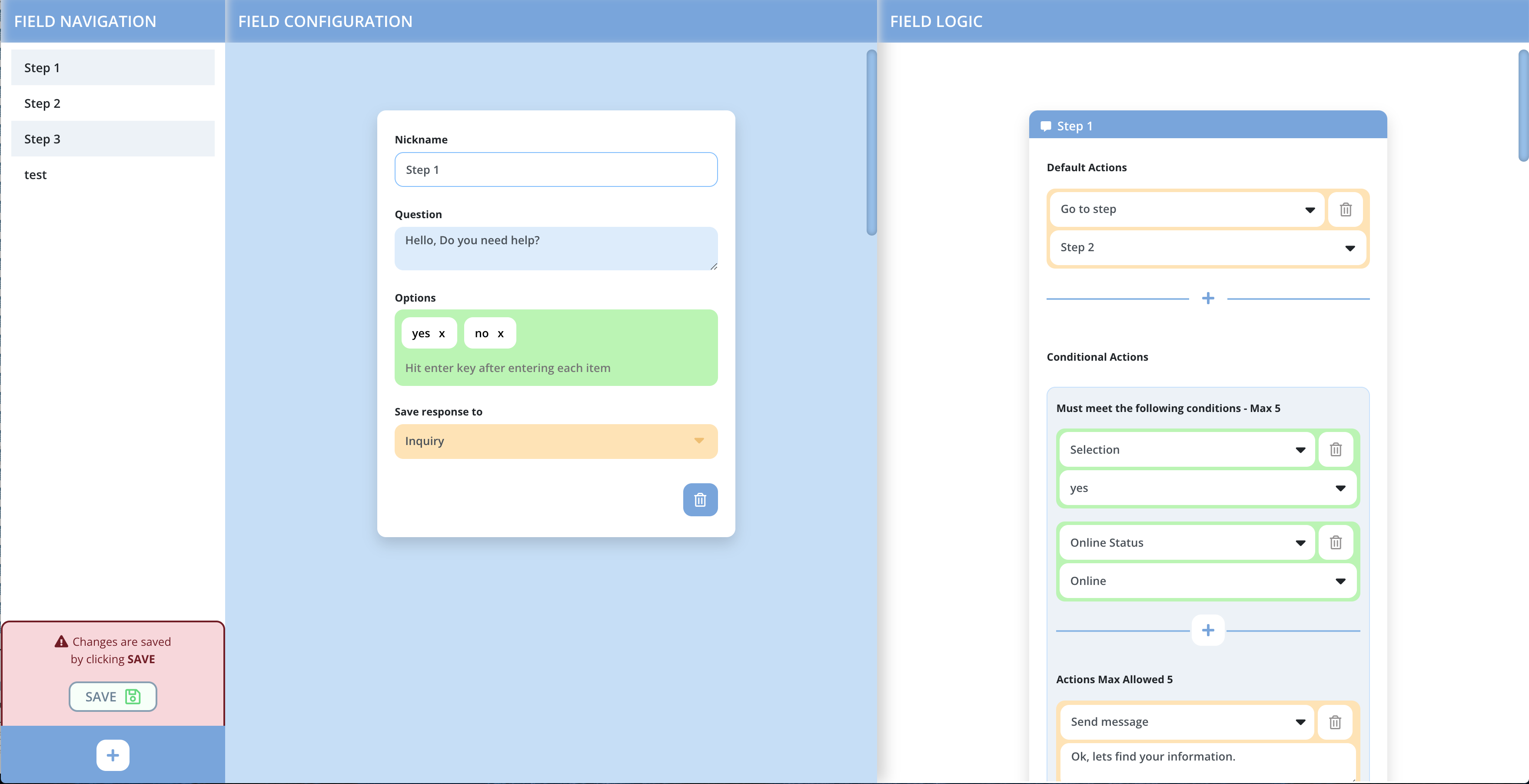 The logic of each step depends on the needs of the company, the specific nature of each conversation with a customer, and the available options for the bot to follow. A simple bot can be created in the course of just minutes. This is a wonderful part of the process because the admins can use the DIY Chatbot User Interface to create a truly personalized customer experience. After all, they are the ones who know and understand their customers and their journeys best. 
AI bots and hybrid bots take much much longer to create and then they have to learn. Don't underestimate the investment needed to set up an effective bot of this type.  
A Word About Artificial Intelligence
Today's technology can model human behavior and thinking processes, interact with humans, and even learn on its own. However, even with all these capabilities, AI is not an actual intelligent being. And, most likely, will not be for a very very long time. 
Yes, we said it. True AI does not exist. Think of AI as glorified statistics. A computer analyzes lots of data to find patterns to follow, replicate.
For any computer to function, humans must be involved in creating, administering, and configuring all of its functions. Currently, AI does not have a conscience, and for the most part, it is unable to make decisions it is not programmed to make. A recent study examines AI's development and concludes that even with advanced functions, true AI does not exist. Computers cannot process information the same way humans do because, well, they are not humans who have feelings, memories, etc. 
Therefore, AI, while it can be very smart and helpful, is limited. It can not serve as a replacement for humans. Not yet. Hence why we refuse to call our chatbot "AI", and we encourage you to stay away from companies that use AI as a buzzword thinking they can fool you.
What Does That Mean For Chatbots' Abilities? 
For many customer service professionals, ourselves included, the idea of AI automation as a way to communicate with customers sounds…well, a bit cringy. After all, we always advocate for personalized customer service with as many human interactions as possible. Additionally, a poorly used chatbot can annoy, frustrate, and cause customers to leave your site. 
While our intention here is to showcase the best ways chatbots enhance customer experience, we do have to deliver a word of warning: do not overuse chatbots. Customers crave quick, efficient resolutions to their inquiries. But more than that, they crave a personalized experience. With modern advancements in NLP, it's easy to allow chatbots to take over as much customer communications as possible. But do not make that mistake. Human agents are the only ones who can make the customer experience personal.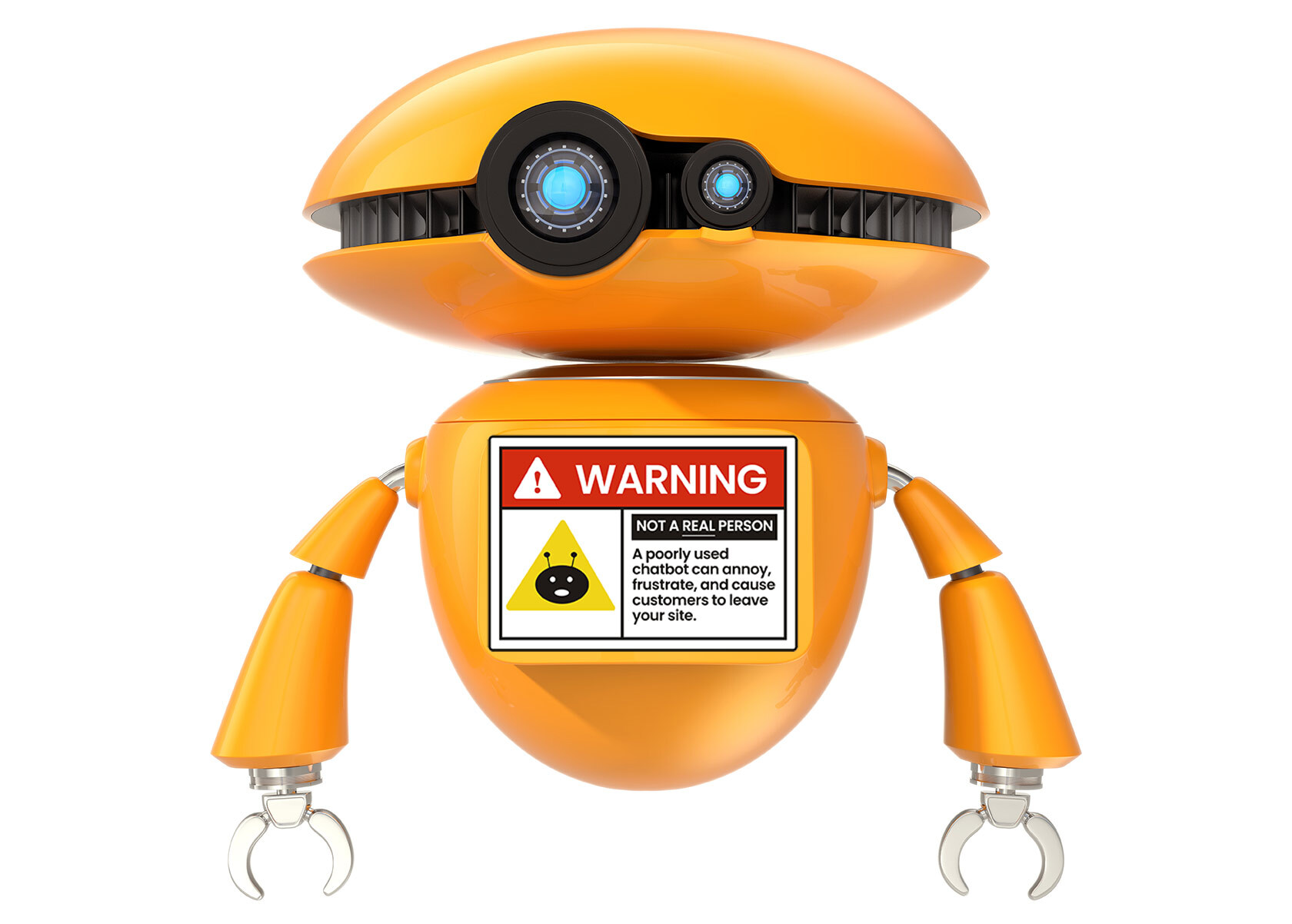 Here's an example of a hybrid bot that doesn't get it right. The bot asks a question and gives the user topic choices. It also gives a box to type your question. When you type the exact same topic already given by the bot, it didn't know the answer! How frustrating.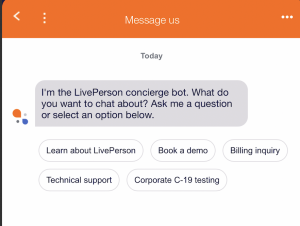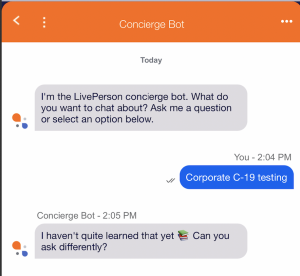 So be careful and make sure your chatbots don't frustrate your customers. It's a good idea to have human agents standing by should something go wrong. Additionally, monitor your chatbot communications and check transcripts and analytics often. 
And so, with all that in mind, let's talk about the what, the when, the why, and how chatbots enhance customer experience. 
Chatbots: The Friends Your Business Needs
In life, we need all kinds of friends. Those with whom we can just have a quick chat over a cup of coffee, and those who will come to get us out of a ditch when our car breaks down. Our businesses also need friends. Chatbots are the friends who can pick up the slack when a business needs some help with certain tasks. 
Here are examples of instances when chatbots enhance customer experience and serve the customer without introducing any degree of frustration during the interactions. 
Repeated Questions
Simple questions, like ones regarding business operation hours, store locations, or just a simple initial greeting of the customer on a website – are the tasks chatbots can and even should handle. Answering these questions over and over again not only overwhelms customer service agents but also takes up valuable business resources. Allowing chatbots to handle these inquiries will free up time for human customer service agents to answer more complex questions. Chatbots can direct inquiries to the right department, saving agents and customers time.
One of our clients, Tarrant County Clerk's Office, implemented a chatbot on its website during the pandemic when government offices were closed and staff availability was limited. In the first 90 days after the live chat implementation, the number of calls to the County Clerk's office in some areas reduced by nearly 80%. 
The system directed every resident who contacted the office to the specific division he or she looked for. For example, the Civil division answered probate and guardianship questions and passport clerks received the passport questions. This meant that a knowledgeable team member was answering each citizen's inquiry. 
This was made possible by creating a balance of live chat automation features and human customer service. The chatbot greeted and asked initial questions upon a citizen's inquiry on the website. This allowed residents with simple questions to get immediate answers. The self-service feature proved to successfully resolve a great portion of inquiries. In fact, 50% of inquiries got resolved immediately, with no further contact or follow-up needed. And, the live chatbot was available 24/7/365 days of the year.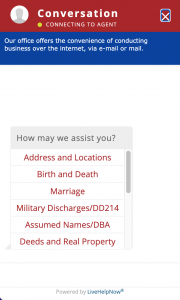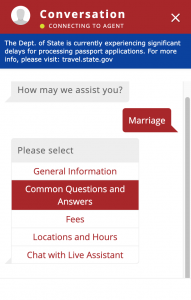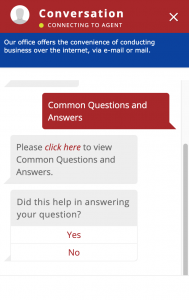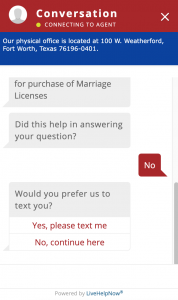 "We saw great value in the bot," said County Clerk Chief Deputy, Clint Ludwig. "Much of it is just low-hanging fruit. [The questions are] repetitive and we can get the bot to handle [them]. It can free up and create capacity for team members to handle more complex, more difficult tasks."
That is just one example of how chatbots enhance customer experience. 
For discovery
Chatbots can also serve as trailblazers for new or small businesses that do not have many staff members or don't know what type of inquiries their customers would normally have. In this case, chatbots can screen all inquiries and give the business owners ideas of what to expect when it comes to customer communications. 
After some time, patterns within customer communications will become clear. Chatbots can reveal which questions get asked the most, how many inquiries require a human agent to take over, and what percentage of interactions can be quickly resolved by a bot. With detailed reports, transcripts, and customer feedback, companies can get a better understanding of their customers. 

To Help Customers Resolve A Problem 
Customers are busy folks. While they love it when companies can genuinely connect with them in a personal way, they also want their inquiries resolved as quickly as possible. Sometimes that means that a live agent is not immediately available to help a customer. Or, perhaps, the problem is so common and easy to resolve that a bot can do it within seconds. 
One example of such an instance is the ever-common problem of log-in assistance. In a world with constant changes to cybersecurity, customers often find themselves unable to log in to their accounts. Synchrony Bank provides us with a great example of how chatbots enhance the customer experience when it comes to the frustrating process of retrieving account information. After three failed log-in attempts, Sydney the chatbot enters the scene swinging, ready to help.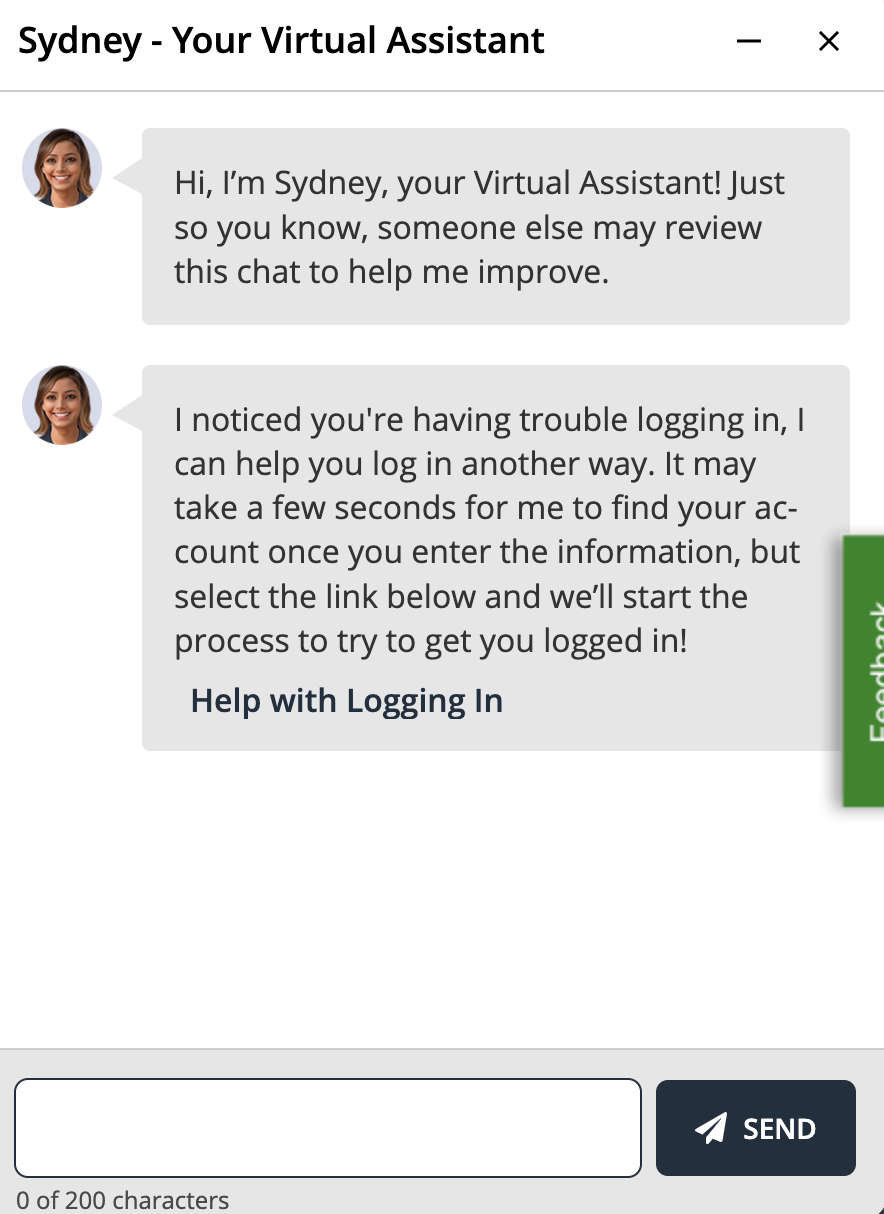 In only a couple of steps, she helps the customer recover their login username and reset the password. No need to wait for a live agent to come in, no need to call a 1-800 number or to wait for a log-in information recovery email. Everything is done within the secure chatbot window. Once the recovery process is finished, she even automatically logs the customer in, saving the need for the user to even enter the updated information into the window. 
Instant Help at Customer's Fingertips: Helpful Chatbot Features
So yes, once you decide that a chatbot is something your business can effectively implement without sacrificing or undermining your customer service team, there are some pretty useful features a good chatbot software can offer.
Intelligence Routing, Determining Intent 
We've all been lost in an unfamiliar place before, at least once, right? Be it an airport, a highway in a new city, or even our local grocery store (some stores have peanut butter near the bread and some don't!) And it is always helpful when a store clerk or a road sign points us in the right direction. 
Sometimes when a customer visits a website and has an inquiry he or she needs to reach a specific department with a question – like product support, sales, or technical support. While it may be unclear to the customer which department the inquiry fits best, our chatbot can help. Intelligence routing is one feature that can help a company efficiently use chatbots to enhance customer experience. An administrator has the ability to set the bot to ask customer-specific questions that can help quickly determine the current department with which to connect. In other words, the bot can serve as an interactive highway sign to point the customer in the right direction. 

Location-Based Assistance
Not only can the chatbot direct customers' inquiries to the correct place, but it can also assist them based on the specific website page the visitors are on. For example, if a customer is checking out with items in his or her cart, the bot can offer shipping information such as cost and timing. Or, for instance, offer help with sign-in if the customer is stuck on the log-in page, as we showed in the example above. 
Here is an example of a chatbot that offers the visitor an opportunity to explore specific topics of interest from MobileMonkey. Bonus – the playful language and interface of the chat windows offer some fun entertainment value to the visitor. That, in turn, can help keep customers engaged and spend more time on the website, possibly increasing lead and conversion rates.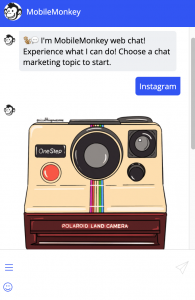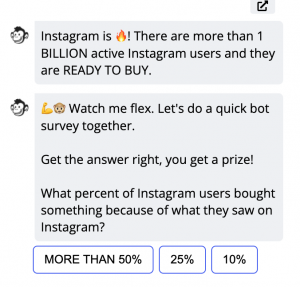 Cross-Platform Customer Service via Bot
LiveHelpNow is not just a webchat. In addition to our web browser application, our customers use our live chat system on Facebook as well as through SMS. The good news is that they can also use our SMS chatbot the same way through the same platforms. (SMS capabilities are currently active; Facebook chatbot integration is coming soon as of Spring 2022.) The decision tree remains the same across all channels. 
Moreover, the chatbot can move a web-browser based conversation to SMS by asking if a customer wants to do that. Sometimes text communication can be easier for a customer to monitor while completing other tasks or while being on the go. Offering to switch from web to SMS creates a great opportunity to use chatbots to enhance the customer experience in the true omnichannel way. 
Here is an effective example of Domino Pizza making their chatbots enhance customer experience through a Facebook widget that allows customers to place their orders right on the platform.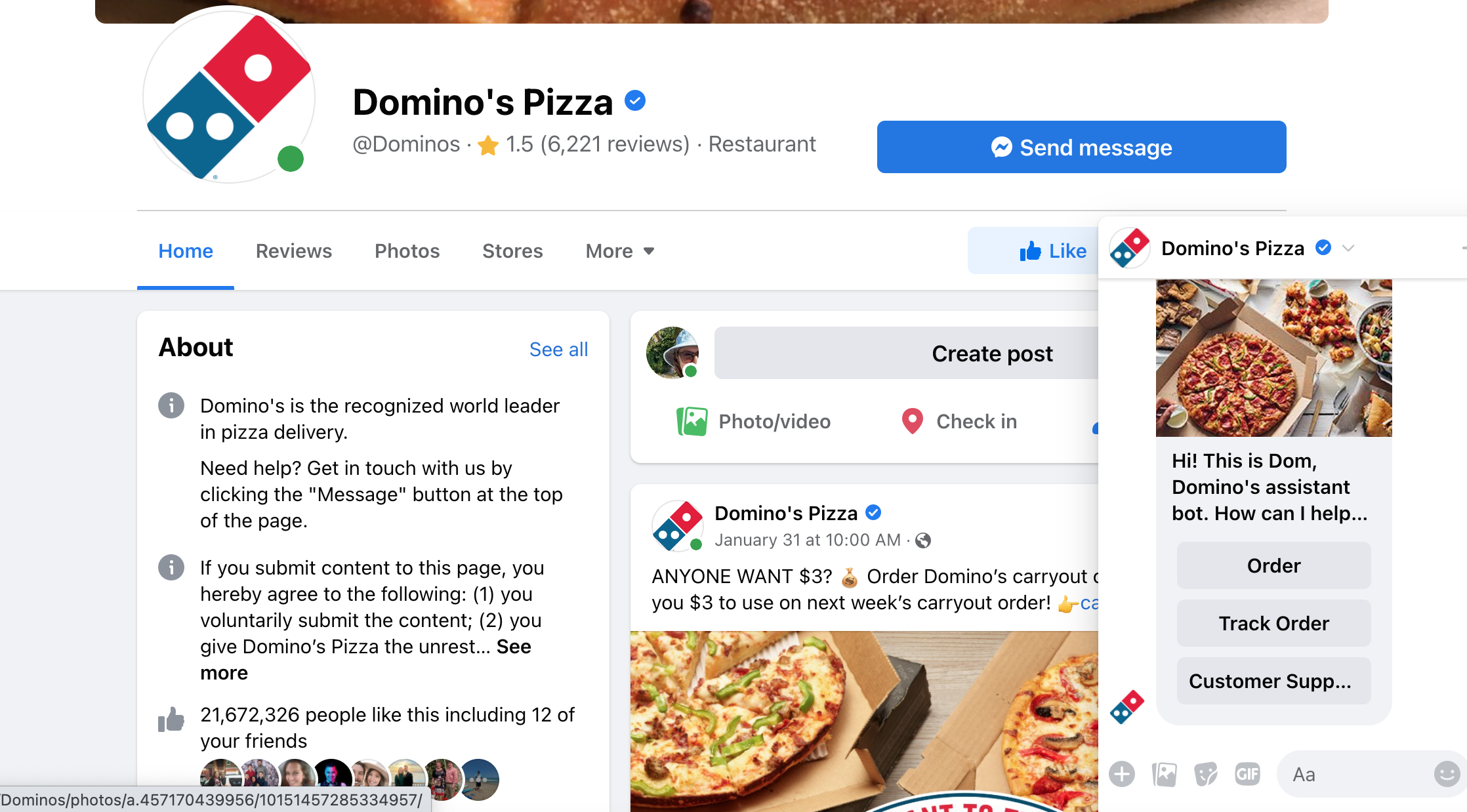 Smart Bot: Math Capabilities
Another great way to use chatbots efficiently is to help customers do specific computations. After all, our chatbots can do math! This can come especially useful in the cases where customers need help calculating a mortgage payment or figuring out other finance details. 
Want to see our bot in action? Text this number to see how our chatbot calculates a mortgage payment: 1-916-999-9101. All you have to do is answer a couple of questions the bot will ask you.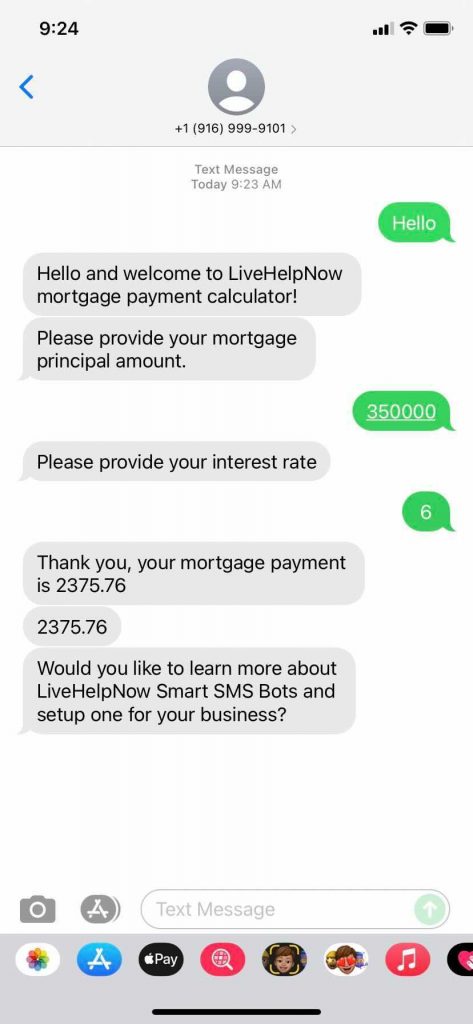 Analytics: Get the Reports to Help Enhance Customer Service
Of course, one of the most important things in business is to know how well the business is doing. This is especially important in the case of customer service communications. Admins must know how well the chatbot is working and how satisfied the customers are with its functionalities. This is where LiveHelpNow's advanced analytics come in. Businesses can view reports on customer communication outcomes and chatbot effectiveness.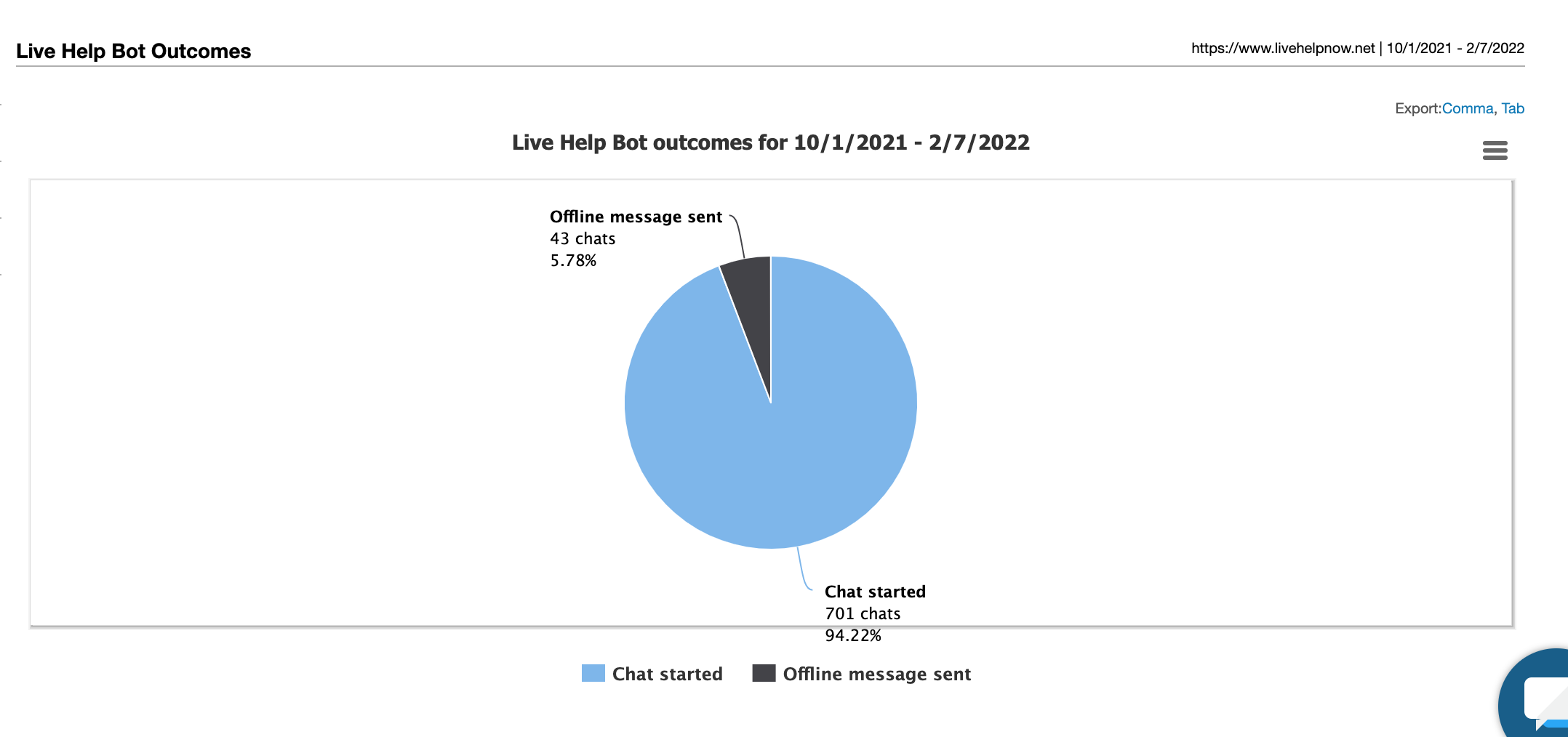 Other Features That Can Help Utilize Chatbots Enhance Customer Experience
In addition to the useful features, we already discussed there are some additional settings that can help businesses make the best of our chatbots. 
For example, the bot can present a Knowledge Base article to the customer based on the existing conversation. It can recognize specific words in the conversation and cross-reference them with the Knowledge Base, then offering the customer to read a specific article. It can also utilize secure forms to collect sensitive details from the customer such as credit card information or medical history. Our chatbots can also create a call-back in case a customer would like to hear from an agent or file a ticket request. 
Using Chatbot to Enhance Customer Experience
Here at LiveHelpNow, we strive to provide the best agent and customer experience for our clients. With the advanced chatbot features we discussed, we can create a system that satisfies both the agents and customers. The bot can pick up the slack and take care of certain tasks, avoiding agents getting overwhelmed and burned out. Additionally, not having to hire additional agents can save a company money in the long run. 
So, check out our chatbot capabilities and see how you can use them to create amazing customer experiences. Click the link below to sign up for the free LiveHelpNow trial and configure your own chatbot. 
[fullcontrol title="Sign up for Free Trial and Make Your Own Chatbot" subtitle="See how chatbots can help you serve your customers better" linkurl="https://www.livehelpnow.net/free-trial/" linktext="Start Building Chatbots Now!"]