"Radical differentiation is the only way to stand out when clutter is everywhere."

Louis Grenier, Everyone Hates Marketers
There are many different ways to come up with creative ideas for marketing. Here are some of the most effective communication strategies that marketers use to boost creativity in marketing. Read on and get some inspiration to find what best suits your company or project needs.
1. Dream-team It to Boost Creativity in Marketing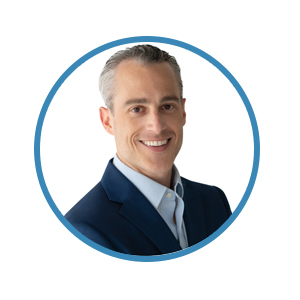 Justin Herring, YEAH! Local
Creativity, or the capacity to come up with new and unexpected ideas and solutions, is a crucial component of marketing. Effective marketers understand that reminding themselves to "be creative" won't guarantee a consistent stream of viable ideas.
These pointers and tactics below will assist your client communication strategies to boost creativity in marketing.
Encourage open communication 
Encourage teams to express their thoughts and feelings. Team members must understand that it is not only acceptable but also valued, to speak up when they have an idea. It is more likely to create the types of talks required to generate creative marketing ideas when they feel comfortable sharing their thoughts.
Facilitate a variety of working styles
Everyone has his or her own methods of accomplishing tasks. Some prefer to work in groups, while others prefer to work independently. Some people like to jot down their thoughts using a pencil and paper, while others prefer to take notes on their tablets or create voice recordings on their phones. Allowing team members to select how they work, as long as they execute their duties well, makes them happier, which can lead to increased marketing creativity.
Lead brainstorming sessions
The key to a successful brainstorming session is to follow through on marketing ideas until they can be completely realized. Here's one strategy: after an initial round of proposals and ideas, talk to your team about each one to see which ones are worth pursuing further. Choose the best three ideas, and then collaborate to explore how you can develop them into useful intriguing marketing solutions.
These tactics, when used correctly and regularly, can help significantly boost creativity in marketing. 
2. Use Helpful Tools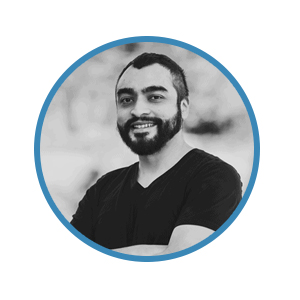 Chris Castillo, Propel Digital Media Solutions
When we're planning out a marketing strategy for a client, we often utilize mind mapping tools such as Mind Meister. For less complex scenarios we use ClickUp to track and manage ideas. We hold team brainstorming sessions via video conferencing (Google Meetings), and start jotting down ideas and categorizing the ideas by uniqueness, resources required, opportunity, and impact. 
It's really important for us that several team members are involved in the brainstorming process. The power of exchanging and brainstorming ideas really brings out the creativity in members. You just can't get that from one-on-one or individual exercise. Some of our best and most creative ideas were ones that came about from an idea that we explored as a team, which led us to several ideas until we hit something really solid that the whole team got excited about. The power of buy-in from the team is also really important in getting really high-quality work from an execution perspective.
3. Contribute Value and Educate Your Target Audience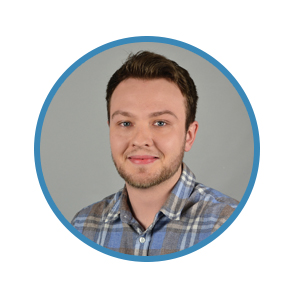 Jamie Irwin, Service Club
Branding boils down to two little words: assist first. Enable your audience to learn. Give them the tools and information they need to enhance their lives. Then do it again. The more you assist them, the more likely they are to trust you as a reliable, useful source of knowledge. That will make your brand stronger in their eyes. This is how we operate at Service Club. 
We have an academy and blog dedicated to helping delivery couriers enhance their own competencies as bike or motorcycle delivery drivers. Our content helps them become better delivery couriers. We also love hearing stories from some of our readers as to how they've used their skills as bike delivery drivers to further their own careers. That is an example of customer-led storytelling. It helps boost creativity in marketing and because it's coming from our own readers, it's quite engaging. 
4. Support the Process of Idea Making and Boost Creativity in Marketing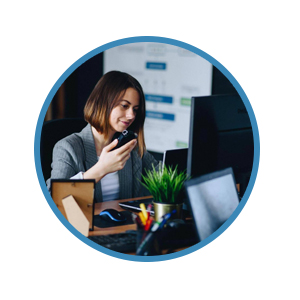 Natália Mrázová, CloudTalk
Each communication strategy has several steps, from the initial spark of inspiration until its final execution. But the most important stage always happens behind the curtains. During brainstorming new creative ideas come up to support further brand communication. Don't limit your team in crafting messages that mirror your customers' needs.
The first step, don't be a lonely player. Always involve all of your team members. Everyone thinks differently and diversity is a base for good outcomes. Never abandon "bad ideas". Keep them open. You never know how they can fit into a bigger picture. Remember. A lot of giant success stories come out of "bad ideas". 
Also, don't fear being a bit weird. Use out-of-the-box tactics. Here is a tip – give each of your team members a paper and pen. Tell them to visualize their ideas. No matter if they can draw or not. Sometimes, the one person who can't draw is the one with the best vision. It just needed to be put into its complexity.
5. Engineer A Supportive Work Environment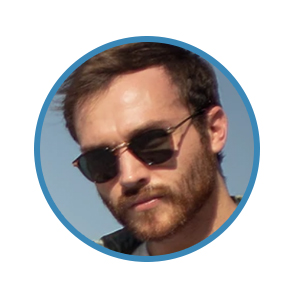 Ryan Sartre, Fast Partitions
In communicating with our social media manager on creatives, we find that selecting motivated hires is the best way to support the idea generation process. Idea generation requires several stages of group meetings we call "team creativity-relevant processes." During these meetings, we focus on effective communication, group task delegation and positive feedback.
By selecting for more or less orthogonal traits (intrinsic and extrinsic motivation), we are able to reliably facilitate communication and creativity as an iterative process. After a few months of iterative communication in a group format, it really helped to boost creativity in marketing within our team. We improved output and reduced our cost per lead from nearly $100 each to less than $40 while simultaneously increasing the number of leads. The result of this process of creative communication has helped us develop a more supportive work environment that has facilitated increases in our toilet partition and hardware sales while reducing overall marketing costs.
6. Incorporate Social Responsibility Initiatives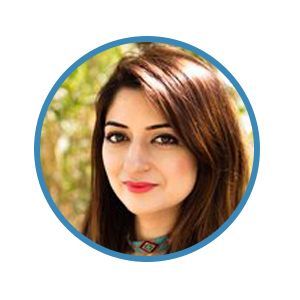 Hamna Amjad, Physicians Thrive
Creativity and communication are key to the success of any business. Using communication strategies, you can project a unique image among the potential customers of your products or services. The most creative way to ensure your company's or product's presence is by implementing corporate social responsibility (CSR) initiatives.
By showing the consumers that your company cares for the citizens and wants to give back to society, you can improve your business reputation and brand recognition. This strategy can also help increase customer loyalty and employee satisfaction. You can participate in any type of CSR; such as environmental, ethical, philanthropic, or economic initiatives. While deciding on picking a social responsibility, consider your marketing goals, the preferences of your customers, and what makes them tick.
It works because it helps businesses be innovative, align the organization with a common cause and differentiate them from competitors. It makes companies talk less about themselves and more about the causes they support leading to a successful brand campaign.
7. Promote Open Dialogue Between Participants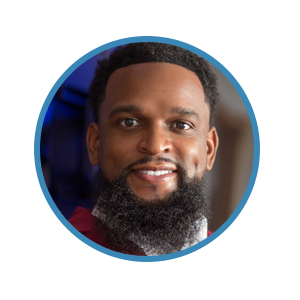 Antonio Wells, NAMYNOT Inc.
Some people are creative without even trying, but for others, creativity is an elusive concept. So how do you get the juices flowing? Communication strategies can help boost brainstorming sessions and increase their effectiveness exponentially by promoting open dialogue between participants in which everyone has their say.
Effective communication is a delicate and essential skill. Whether asking for feedback or sharing thoughts, it's vital that the tone of voice used reflects who we are as individuals. It helps to appear professional but also relaxed, analytical yet compassionate with great listening skills.
Communication is a two-way street. It's not just about what you say. It is also how your listeners feel when they hear it. 
The right communication strategy will help people feel heard. This, in turn, will help boost creativity in marketing teams. Creativity is usually associated with getting an idea, coming up with something new or innovative. But what about communicating in a way that boosts creativity and productivity? This kind of communication can lead to better outcomes for your company's bottom line.
8. Stand Out with Out-of-the-Box Messages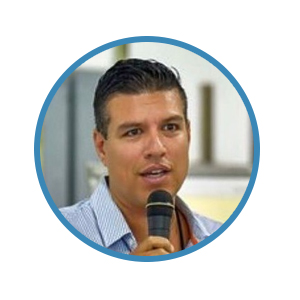 Michael Batalha, Emercury
Creativity is the backbone of communication. At a time when you receive hundreds of messages in a day, it's creativity that makes a difference. It stands your message out from the crowd. The major problem the marketers face is spam. We know spam is nothing but irrelevant messages for the receiver in the short term. So it's the creativity that makes your message different from the spam. 
While sending the cold email, we mainly use the gif image. And sometimes the funny gif, so that it can make the receiver smile. Using the gif makes email more reliable and makes it rare for the receiver to mark it as spam.
While sending messages to the existing customer, use puzzles or ask their opinion on a particular subject matter. It will make your communication effective and interactive. When people find to use their mind, express themself, it makes them more creative than other people who are merely a listener. 
9. Empower Your Team with Freedom and Trust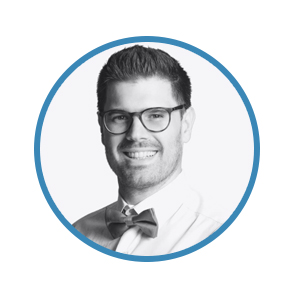 Milos Obradovic, MA Team Marketing Agency
Good communication is key in any business or endeavor, especially in a creative and collaborative field like marketing. Communicating to my team that they have the absolute freedom to develop and incorporate their ideas into our projects is of massive importance to me. I do it on a daily basis.
Each member of my team is there for a reason – they are professionals in their field and I want them to know it and nurture their creativity. Sure, there are bound to be lots of bad ideas along the way that are simply undoable or infeasible. But if I have one great idea out of the ten proposed, I am happy and the team is still thriving.
In that regard, I've created and am maintaining an environment where everyone feels free to speak. Everyone has the freedom to suggest new ideas or approaches. We keep our lines of communication wide open and the atmosphere lighthearted and supportive.
That way, when someone suggests something that doesn't work, he or she won't feel embarrassed or discouraged from suggesting again. I make it a point to communicate to my team members that their work and contributions are valued. Even if their suggestions don't make it to our to-do list, their sense of freedom can help boost creativity in marketing in general. 
10. Ask for Feedback to Boost Creativity in Marketing
Vidyarthi Ram, Rank Care Marketing
The best way to boost creativity in marketing through communication is to ask for feedback. When you give a chance to react to the subject matter, the receiver understands that his or her voice is valuable. He or she then finds an opportunity to think about it. 
If there are many existing audiences, keep giving them some contests where they can participate and win. Give them to complete some small task or give them some puzzles to solve. 
Asking their opinion on a particular matter or problem related to your industry is also the best way to boost creativity in marketing. Bringing new offers or discount plans makes them think about your products or plans. It makes them resize their business needs accordingly, which ultimately creates creativity among the marketers.