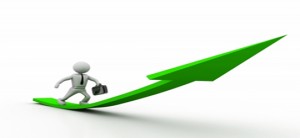 Starting and running a small business can be a risky game, subject to small changes in the local economy or the appearance of a big competitor. Small business entrepreneurs may also have less experience, resources, or manpower to run their enterprise, meaning a little extra guidance is always a benefit. Here's a round up of the best resources for small business owners to help operations run a little more smoothly.
Online
1. Small Business Marketing Hub
This hub offers a thorough roundup of resources for online marketing strategies and tools, including blogging, SEO optimization, lead generation, and website design. In addition to informative articles, there are also downloadable kits for small business marketing, social media marketing, and website redesign that include instructional videos and e-books for more intensive training.
Entrepreneur offers helpful advice in a more reader-friendly format, incorporating first hand anecdotes and success stories. With sections titled "Startups," "Run & Grow," "Money." And "Marketing," it runs the gamut of relevant topics for owners of any size business.
3. Inc.com
Similar to Entrepreneur.com, Inc. provides relatable features that help readers connect with solid advice on budgeting, management and leadership, marketing, and just getting started in the first place. The bonus is that Inc.com provides fun "lists" that make for quick but insightful reads, such as "7 Unusual Things Great Bosses Do" and "3 Things Every Leader Gets Wrong."
Books
1. Bury My Heart at Conference Room B by Stan Slap
Written for managers, Slap's book helps leaders reconcile their personal values with their job demands, so they can run their team with integrity and respect.
2. Delivering Happiness by Tony Hsieh
Zappos CEO Tony Hsieh explains what makes his company one of the "best to work for", as voted by Fortune magazine. By creating a positive company culture and nurturing employees' happiness and personal development, companies can also ensure stellar customer service and huge potential for growth.
3. Business Model Generation by Alexander Osterwalder and Yves Pignuer
Ever think of drawing your business plan? Osterwalder and Pignuer promote this unorthodox way of getting your ideas onto paper to help smooth the thought process. Creating maps and diagrams helps both you, your partners, and your employees see your vision and grasp your goals in a way and 30-age business plan can't.
4. How Companies Win by Rick Kash and David Calhoun
Arguing that there is more supply in our economy than there is demand, Kash and Calhoun advocate creating demand-driven plans and strategies to build success. Geared toward marketers, the book encourages executives to look at new markets and be more selective in choosing those that promise the most growth.
Face-to-Face
1. Small Business Administration
The SBA has great online resources to guide you through every law, loophole, and form you need to know about to get your business up and running. Their true value, however, lies in face-to-face consulting. Find a local district office where you can sit down with a consultant and receive one-on-one mentoring. It's the easiest and fastest way to get to the root of your problem and form a iron-clad solution.