This summer, we're omnichanneling like we never omnichanneled before! 
What the heck does that mean? 
It means we are making it easier for your customers to reach you in as many ways as they wish. And last we heard, they wish to do it from various website pages and windows, whenever a question pops up in their minds. (And, hey, sometimes it happens at 3 am when they can't sleep. That's ok, we've got options there, too)
We are releasing a few new features that support all this customer-focused omnichanneling. Enter Ticket Support System, stage center. We are now offering more options for placing, embedding, and integrating all the components needed to deliver stellar customer support, regardless of how customers choose to contact you. All to make customer experience better. 
So get in your omnichannel boat. We're going surfing. 

Put it Anywhere: New Embedding Features
The ticket management system is an important part of our customer support suite. We want to make sure our customers use it the way they want. Our new embed options include three ways to place the ticket support form for your customers' convenience. (It's like having a payphone on every corner, for those of you who still remember what that is. ???? )
1. Support Portal Embed
As we introduce our customer support portal, we must also showcase the ability to embed service request intake forms within the system. Customers can submit tickets straight from the support portal, saving time and effort to get their inquiries in. Keep in mind that our support portal also allows customers to start a chat just as if they were browsing through any other page of the website. All they have to do is click on the "Live Chat" button at the bottom of the screen.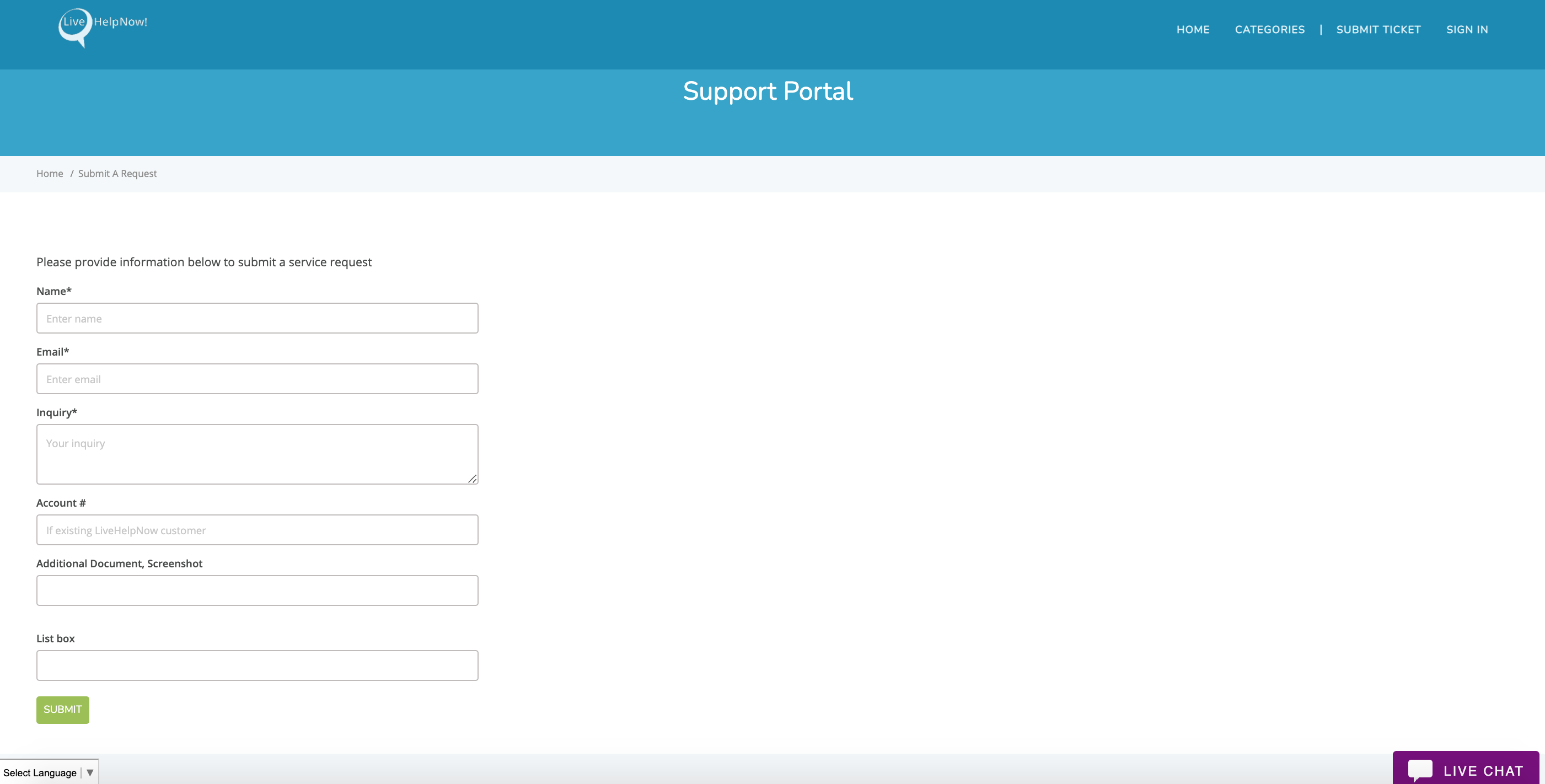 2. Embedded Chat Widget
Our chat window is always on standby as your customers browse your site. That is why it's important to allow them to submit support requests there as well. Our chat window embed allows you to do just that.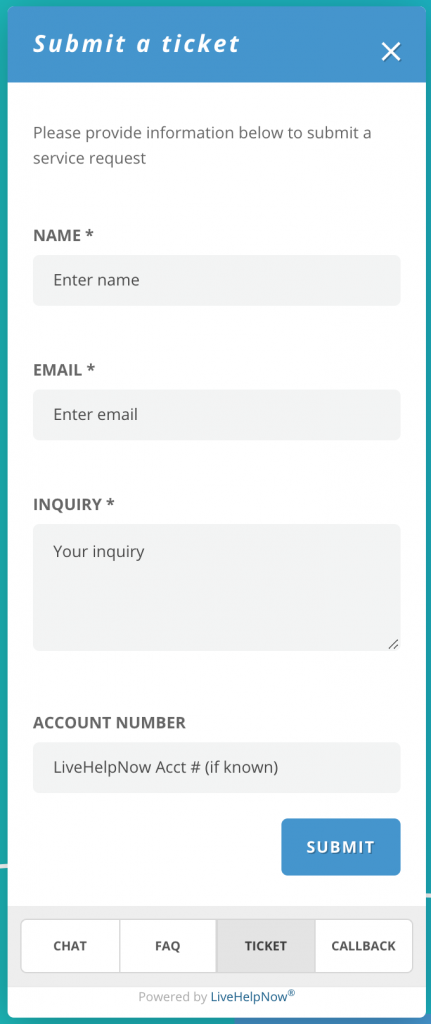 3. Website embed
Of course, you always want to give your customers an option to access a support request form from your web pages. This is where the webpage code embed code comes handy. 
You can access all three embed options through your admin panel menu. You also have an option to control when and how customers can submit tickets. When your agents are online you can choose to display the chat ticket form. When they are offline you can display the webpage embedded ticket form or program your chatbot window to show the ticket request form.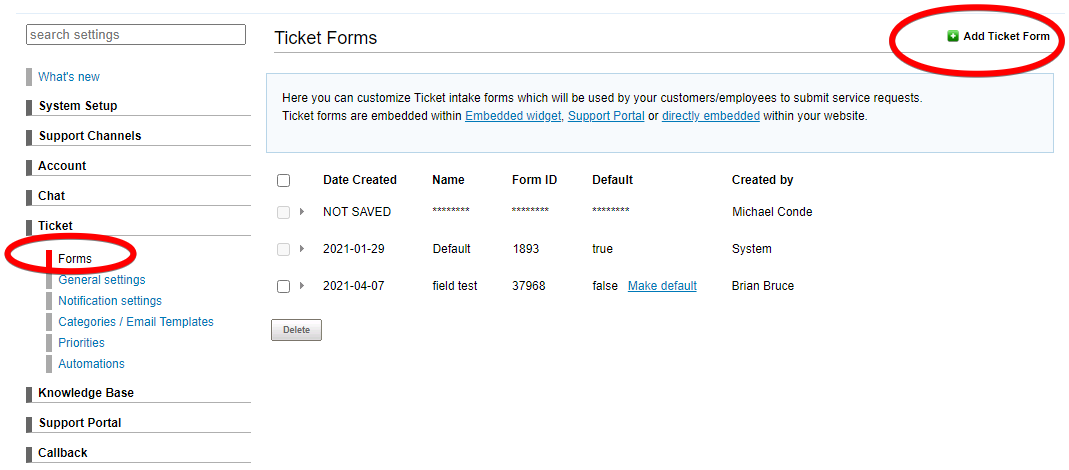 Get It All Together: Ticket APIs
What does API stand for? Apparently, we don't really need to know. (But if you really want to know, it stands for Application Programming Interface) It's more important to know what it does. And that is, it connects two different software applications so they can talk to each other. In our case, it integrates any external system with our ticket support system. In other words, it lets your people talk to our people. 
Tickets can come from a number of channels, including email, support portal, chat, or phone call, or any other system. The API allows all the separate parties to submit and manage their own assigned tickets and then gathers them all in one easy-to-access place. The integration brings all the different parts of ticket management together, changing the status of the overall project as it progresses through different stages. There is no need to embed or copy anything to a different system as the API creates and updates automatically. 
Diversify As You Wish: Multiple Ticket Forms
Ticket forms are pretty basic support request intake forms. But sometimes you need a bit more flexibility depending on which issue your customers are encountering. For example, your company might umbrella different brands, each of which could use different intake questions and branding messaging and design. Or you may require various forms for each different language in which you offer support. 
One size does not fit all. We get it. 
In these cases, our update ticket support system offers an Enterprise feature that allows you to create multiple ticket forms. You can create multiple ticket forms for different support requests. A billing inquiry form can ask different questions than a membership cancelation form, for example. The workflows for each form are different, can be routed, and make it easy to handle various requests through automation.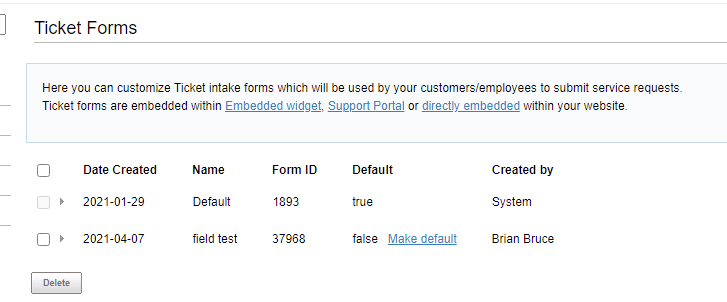 Ticket Support System: Omnichannel Support to Meet Customers Where They Are
In the modern business environment customers no longer contact companies via one communication channel. They crave omnichannel experience. When they want support, they want it then and there. And wherever they are is a great place to meet them. Our newest updates to our ticket support system will help you do just that, quickly and efficiently. 
Happy omnichanneling!
Questions? Concerns? Let us know!