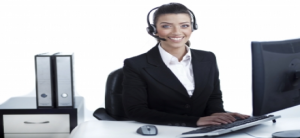 "Time is money." Ben Franklin coined this saying in the 1700s, and it's especially true today for businesses looking to expand. So if you're considering incorporating live chat into your company's help desk service but haven't made the plunge, you may be wary of spending too much time training agents to use the software effectively. Internal knowledge base articles are a great go-to source for reps just learning how to navigate the system. But even when technical usage is mastered, the more nuanced rules of chat etiquette can pose a challenge. To smooth the process, check out these tips for adapting call center best practices into Live Chat 101.
1. Listening
One of the most important skills helpdesk agents must hone is the art of listening. This means not just paying attention to what the caller is saying, but reading between the lines to interpret what they mean and find the root of their question. In live chat, a critical eye takes the place of a well-trained ear. Reading comprehension skills are necessary to dissect customers' chats, which at times may be long, garbled, or unclear. Take time to take sentences apart and clarify with the customer what exactly they are looking for.
2. Staying positive 
Another necessity for a successful customer service call is to maintain a cheerful tone of voice from the start. It puts the caller at ease and may help dissipate their anxiety if they're displeased. Conveying a positive attitude is trickier online. Overuse of exclamation points or emoticons like smiley faces can seem unprofessional or simply annoying. Establishing the right tone takes closer attention to language detail and phrasing. For example, when offering a solution, begin it slowly, easing into the instruction (For example, start with "It may help to…" or  "A possible solution may be…"). This makes the statement come across as a suggestion, more than a command, and makes the agent seem like helper or collaborator more than a boss.
Proper grammar is integral to conveying the right tone of voice. Channel your fifth grade teacher and make sure spelling, punctuation, and usage are all correct. Watch out for run-ons and fragments. Speaking (or typing) correctly makes you  seem smart, authoritative, and trustworthy. And even a small typo can be terribly embarrassing.
If you're a jokester, be careful with sarcasm during chat. Without vocal intonations, humor may not come across in the text, however well-intentioned.
3. Asking to hold
It may happen in chat that you need to research your customer's issue before offering an answer. Call center agents put their callers on hold. Live chat agents should compose a thoughtful away message if their task will take more than a minute, letting them know their question is being addressed and their patience is appreciated.
4. Answering quickly
To ensure speedy service, call center reps should answer the phone by third ring. The same principle applies to chat. If an agent is leaving his desk for more than a minute, he should log off to make sure chats are not left unattended. The LiveHelpNow system does include an auto response that asks chatters who have been waiting for 10 minutes if they would like to send a message or continue waiting, but it's better not to leave them hanging in the first place. Most web browsers only stick around on a website for seconds at a time. Grab their attention while you have it.
5. Saying goodbye
Ending a phone call successfully may be more important than starting it off right. The rules don't change much for chatting. Easy as it may be to tell a customer to send an email with any further questions and sign off, leaving a great lasting impression means taking time to review the conversation, make sure the problem is solved, and thank them for their interest.
6. Checking up
If you've ever called a customer service number, you've likely heard the opening "This conversation may be recorded for purposes of quality assurance." Good companies review these tapes to monitor employees and ensure their service is pleasing customers. The chat system expedites that process with chat transcripts, immediately available for a quick scan as soon as the conversation ends. In fact, review can go a step further by sending the transcript to the visitor along with a follow-up survey.