Here's a challenge where you win—no matter what.  It's a whole lot easier than, say, the challenge of escaping from a big maze, which we don't recommend you try since that's how we lost our Senior VP of Marketing. Poor Ted. We hope he packed a big lunch. It's going to be a while.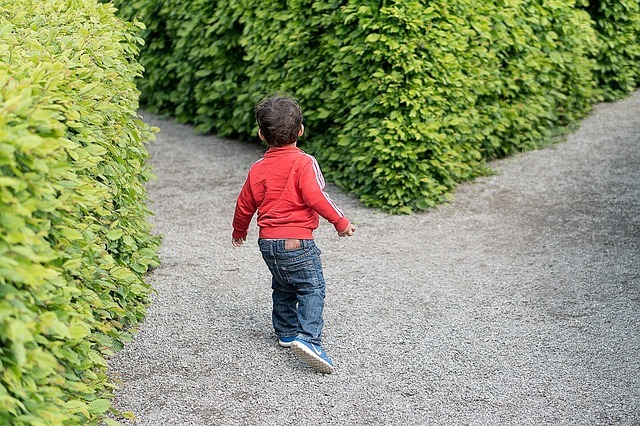 But enough about Ted. Let's talk about LiveHelpNow. We're a leading provider of customer service software. Whether you need Live Chat, Email, SMS, Knowledge management, Secure Forms or training, we've got it. Because delivering the tools required to create a great customer service experience is what we're all about.
Take the LiveHelpNow Challenge
Of course, great customer service is one of the keys that's made our company – and yours – a success. With the LiveHelpNow Challenge, you can learn monthly how your customer service stacks up against other businesses. Plus, you get to see how well you are meeting your service goals.
Wouldn't you like to receive monthly feedback on the quality and quantity of your customer service?  Now you can—with no added cost or work.  The LiveHelpNow Challenge compiles and pushes your real-world customer service results and feedback to your dashboard daily.
How does it work? About 50 different criteria feed into 12 metrics that you can check on your administrator panel.  The metrics include:
Customer survey results
Visitor volume
Proactive actions
Average chat accept time
Average chat time
Operator responsiveness

Dropped chats
Canned content
Chat transfers
Operator utilization
Operator knowledge
Chat volume
Each month the Challenge ranks the top 100 companies providing excellent customer service. If your company ranks from a field of more than 10,000, you get bragging rights. You also get the use of the brand-building LiveHelpNow Seal of Approval on your website to show your customers you are recognized for high quality customer care.
Just a few of our LiveHelpNow Challenge award winners include:
Gamification improves customer service
More than just metrics, the LiveHelpNow Challenge also offers chat agents an opportunity to gain feedback and work toward a higher brand ranking with gamification.  And, when your agents are enthusiastic about providing fantastic customer service—your clients know it.
In September of this year, the Call Center at the Community College of Denver received a "Best Customer Service" award from the LiveHelpNow Challenge after our chat software helped them cut call times, expand service, and reduce wait times for students. When excitement goes up, so does customer satisfaction.
It sure beats getting lost in a maze, doesn't it?
Sign me up!
If you are a LiveHelpNow client, you are already set for the Challenge. You can check your Challenge score daily and get a heads-up on small issues before they become big problems.
If you aren't a LiveHelpNow client, why not sign up for a free 30-day trial?  You'll gain a valuable daily snapshot of your customer service strengths and weakness.  If you are a client, and do not want to be listed in our top 100, just drop us a ticket and we'll keep your company name private.
Free feedback to improve your customer service experience
The LiveHelpNow Challenge helps you stay on top of performance and create the best possible customer service environment for your company.  No matter how you use the data—the LiveHelpNow Challenge makes you a winner.