As of 2023, there are over 460 million podcast listeners globally. As the number and quality of podcasts continue to grow, more professionals are turning to podcasts as a way to stay current in their fields.  We've put together a list of the nine best customer experience podcasts you should be listening to! If you're a customer experience professional, be sure to check these out.
1. The Customer Experience Podcast
The Customer Experience Podcast is a guide to creating stellar customer experiences. Join host Ethan Beute, chief evangelist of BombBomb, as he takes you on a journey into the world of creating exceptional customer experiences. Through insightful conversations with industry experts, influencers, and innovators, Ethan explores the latest trends, strategies, and best practices that drive unparalleled customer satisfaction. 
The host shares a wealth of practical advice in each episode. This podcast gives you insight into the tools and knowledge needed to take your customer experience from plain and boring to extraordinary. Have a pen and paper handy. You'll want to take notes on all the useful CX tips and purposeful CX strategies the podcast host shares!
2. Crack the Customer Code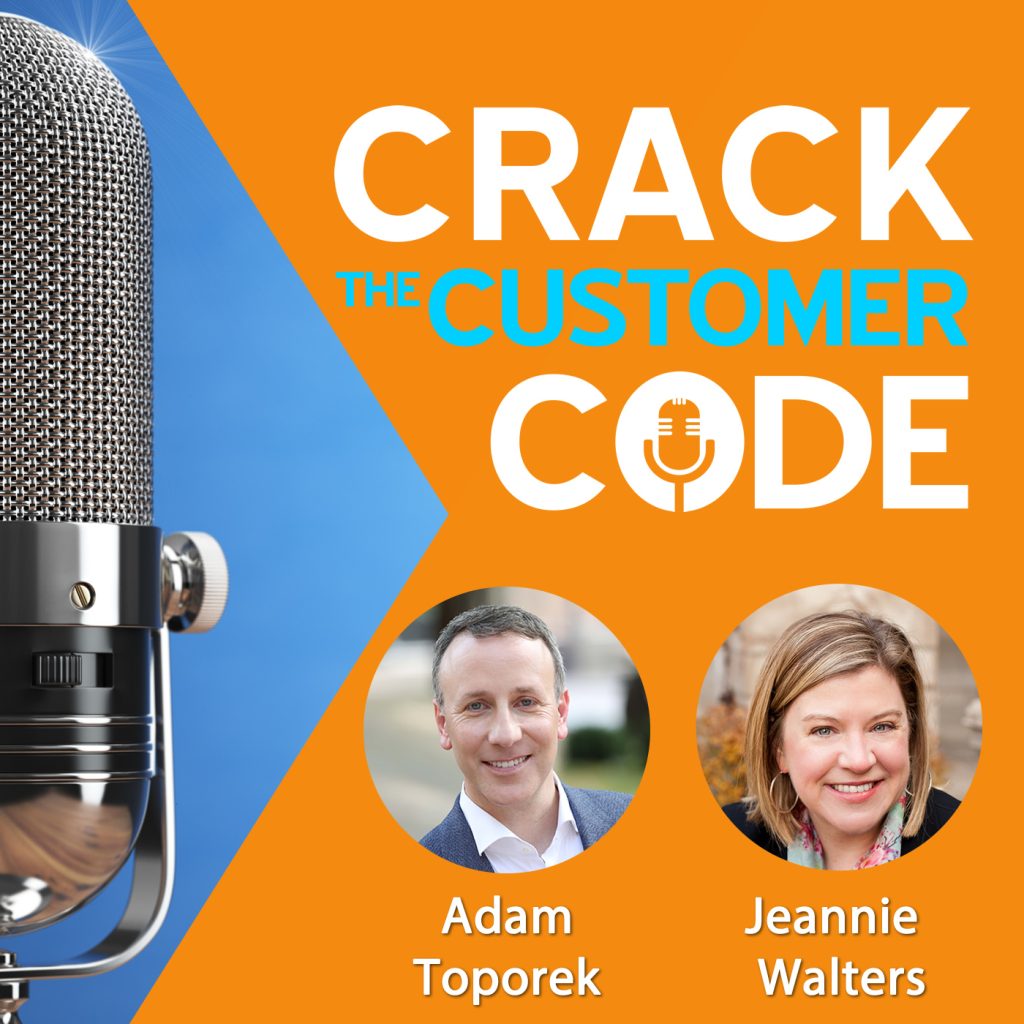 Adam Toporek and Jeannie Walters, hosts of Crack the Customer Code, want to help you, a business leader, understand your customers better. The hosts discuss the latest news, challenges, and updates in the world of customer experience. They gather great examples of how to treat customers and how not to treat customers. 
They invite you to listen along as they discuss customer experience with business leaders and experts across a variety of industries. Follow along to learn more about the future of customer engagement and the key role it plays in creating a customer-centric culture.
3. The Modern Customer Podcast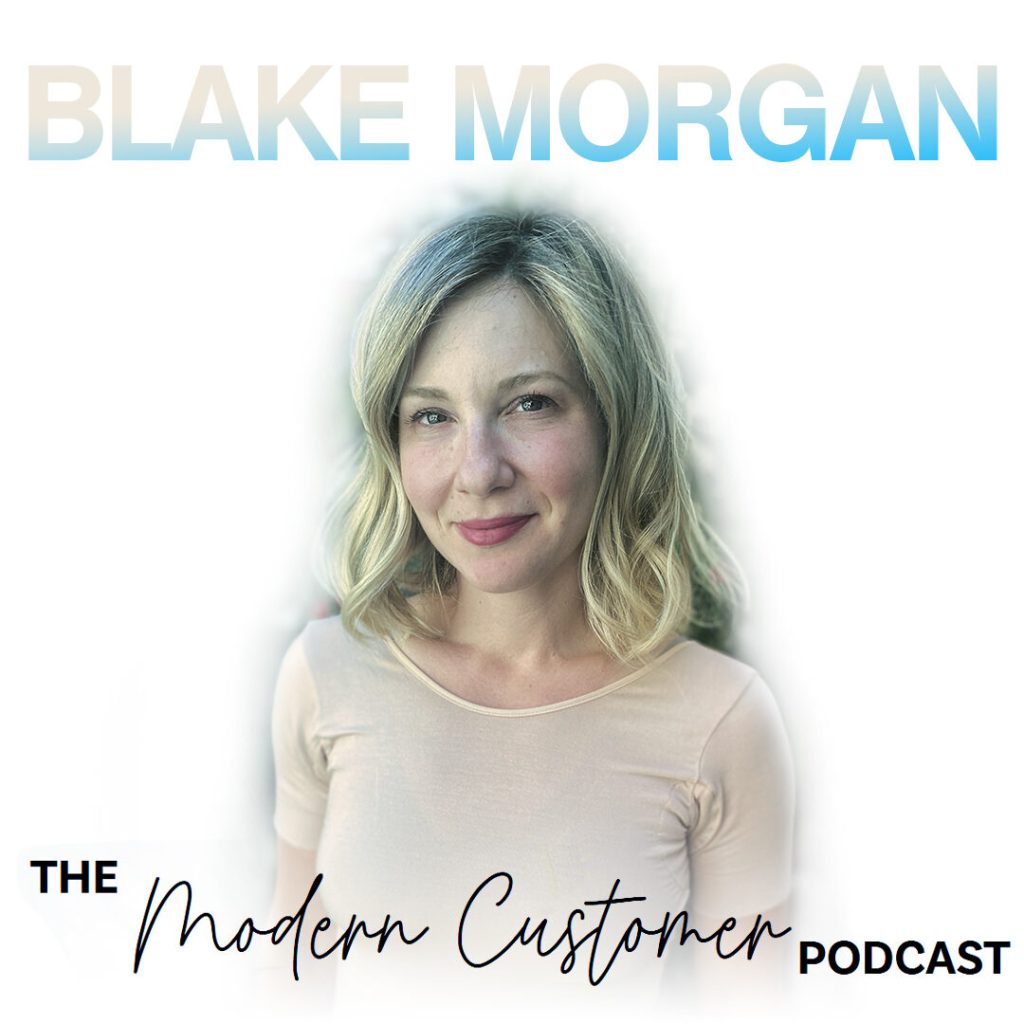 Blake Morgan has been a leader in customer experience since before customer experience was even a thing. On The Modern Customer Podcast, she meets with executives of some of the largest companies in the nation. Their positions include chief experience officer, chief marketing officer, and more. Together, they discuss a wide range of topics.
Episodes include "Make Listening to Customer Feedback a Company-wide Priority, "Connecting with New and Changing Customers: Lessons from the Del Monte Foods CMO," and "The Business Case for CX: How to Make it a Priority in Your Organization." If you want to hear what visionary leaders in customer experience are up to, check out "The Modern Customer Podcast."
4. The CXChronicles Podcast
The CXChronicles Podcast by Adrian Brady-Cesana explores the insights shared by industry-leading figures in the customer experience world. The guests share their perceptions around the four CX pillars: team, tools, process, and feedback. At the moment, the podcast currently has more than 200 episodes, with an average episode length of 45 minutes. 
If you're looking for resources to enhance your customer experience, this podcast delivers. With actionable insights and the latest news in the world of CX, don't miss out on this opportunity to learn and improve your business.
5. The CX Files
The CX Files features two hosts: CX industry analysts Mark Hillary and Peter Ryan. Every week, they speak with leading analysts, thinkers, and practitioners focused on managing the customer experience (CX). In each episode, Mark and Peter talk to their guests about the future of CX, important trends, and what customers really expect from great brands today.
If you work with customer-facing professionals or are one yourself, you'll enjoy hearing what leading brands are doing to provide exceptional CX and improve their customers' lives.
6. Experience This!
On Experience This!, hosts Joey Coleman and Dan Gingiss's goal is to teach listeners about attracting and keeping customers to grow a business, increase profits, and have fun in the process. Enjoy quick-hit episodes filled with takeaways that you can use in your business, whatever it is. 
This podcast has received many awards, including "10 Inspiring Podcasts to Level Up Your Customer Experience On-The-Go," "Top 10 Customer Success Podcasts," and more. If you're looking to elevate your customers' buying experience through actionable thought leadership, give this podcast a try.
7. The Customer Support Leaders Podcast
Charlotte Ward, the mastermind behind The Customer Support Leaders Podcast, is a seasoned CX professional and an inspiring woman in CX whose passion for all things customer experience makes her the perfect counterpart to all the CX professionals and business leaders that star on her podcast. Each episode focuses on a different guest and their unique perspectives within their fields. Entrepreneurs and managers of global companies weight in.
Creating empowered customers and customer-driven growth are both topics she explores with her guests. They look behind the scenes at what it actually takes to accomplish this kind of experience for customers.
8. Be Customer Led
Bill Stakios, the host of Be Customer Led, is an experienced professional in the fields of customer and employee experience. His background includes customer and employee research and insights, data and behavioral analytics, UX strategy, design, transformation, leveraging artificial intelligence, and machine learning. His wide-reaching experience gives him interesting insights into little-discussed facets of the customer experience. 
The conversations between him and his guests touch on topics such as leadership practices, AI, wearables, user experience, the customer experience, customer love, and much more. Get ready for practical applications, marketing tips, and personal stories you'll be able to relate to your own business and customers. After listening to this podcast, you won't be able to forget the single most important thing: the customer.
9. The CX Leader Podcast
Host Steve Walker, CEO of Walker, a CX advisory firm, created The CX Podcast to share what he's learned over the years working with some of the most iconic brands and businesses in the world. You'll go beyond philosophy and into practical application as you join Steve and his guests. They discuss customer lifetime value, social customer service, and brand loyalty. The discussion dives into customer expectations, leveraging social media, complaint management, and a wide breadth of other topics.
Customer Experience Podcasts: Get the Insights!
Are you ready to increase business growth and elevate the experience of your customers? Customer experience podcasts provide great insights from industry experts, big and small. Pick your favorite and listen in.