How to Streamline Customer Communications with Help Desk Software
As customers are tweeting at your brand and blasting off support e-mails during all hours of the day, it's no surprise that customer support staff are overwhelmed with incoming data. It's not enough to depend on an employee's ability to multitask, especially with time-sensitive tickets that demand immediate attention.
According to Forbes, multi-tasking—such as checking e-mail and simultaneously responding to customer questions on Twitter—can lower productivity. Studies show that only 2% of the population is efficient at multitasking, which means you're likely losing time and money without a streamlined help desk software in place.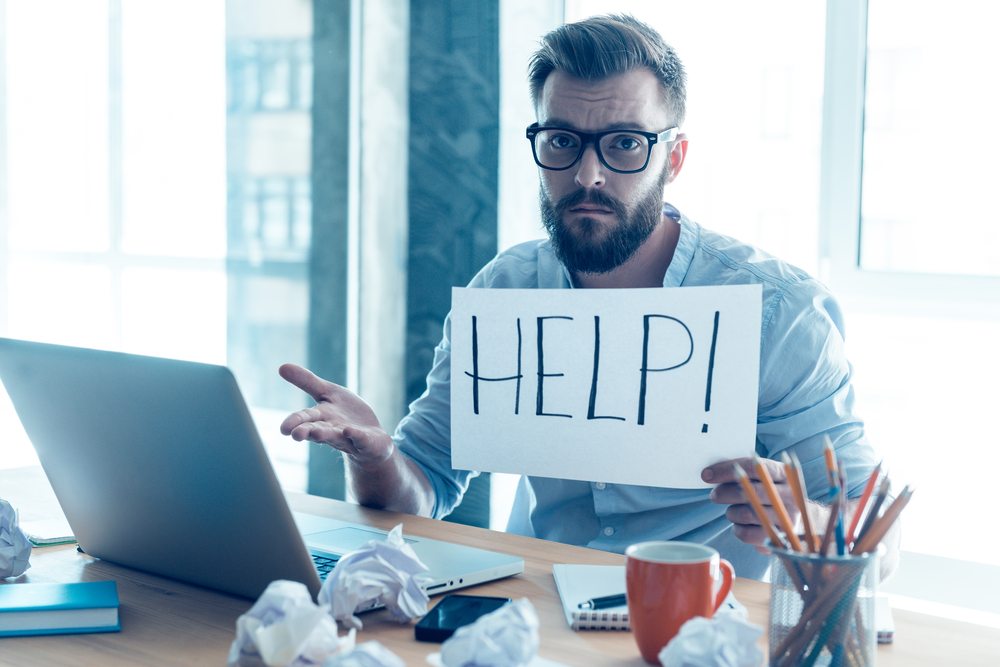 Here is how you can choose the right help desk solutions for better-managed customer communication:
Step 1: Choose a Custom Help Desk Software
While an out-of-the-box help desk and live chat product might sound like a bright idea, the truth is that this can dramatically limit control of the software. The first step to finding a streamlined help desk software is by choosing a customized product that you can cater to your own needs.
Choose a help desk that includes features such as multiple brand support at no extra cost, instant language translation, and advanced customization support.
With custom software, you'll easily impress your customers with catered messaging, the ability to transfer files in live chat or e-mail, and even chat transcripts.
Step 2: Work Smarter with E-Mail Support Tickets
Did you know that 270 billion e-mails are sent every day? Although e-mail is one of the most preferred communication methods with customers, it's often not enough as a standalone support product.
E-mail is only one piece of the puzzle for help desk software customer support. However, it's essential to choose a help desk product that can keep customer communications streamlined until the ticket is resolved.
The most efficient help desk software will include instant e-mail ticket updates, drafts, and the ability to know how long it takes for agents to reply to inquiries. Combined with intelligent triggers and automations, this is the golden ticket example of what matters most with help desk support.
Step 3: Help Customers Help Themselves
Self-service options can free up time for agents, allowing them to assist with customers who have more pressing problems. A centralized FAQ is the hub of customer support that quickly answers questions—and at this point in the process, your agents won't need to lift a finger.
Choose a help desk software that allows you to easily publish FAQs on the fly, giving a convenient knowledge base for all customers.
Not only is a FAQ a reliable resource for your customers, but also it is essential for employees. This also serves as a hub for private articles intended for internal use, along with training documentation and troubleshooting.
The most streamlined help desks are pre-optimized for search queries, which is a double-whammy to find information fast while increasing search engine rankings.
What better place to streamline communication than with a FAQ that's built right into your help desk?
Step 4: Around-the-Clock Customer Service
Even if your agents aren't available 24/7, it's imperative to choose a help desk platform that answers questions as quickly as possible. A FAQ is a great resource for when agents are unavailable, while live chat can get agents connected with customers are the click of a button.
It's important to remember that social media plays a large role in customer service. According to Social Media Today, roughly 67% of consumers turn to Twitter or Facebook to seek resolutions for problems. Help desk software that integrates Twitter mentions into e-mail tickets can help service customers around-the-clock.   
Step 6: Mobile ready!
Choose the help desk software that is mobile friendly, and not just looking good on mobile, but also capable of receiving SMS/text messages from customers and convert them to chat conversation in the console for customer service agents to respond.
Step 5: Make it Easy to Integrate
What good does a help desk do if it's difficult to integrate? The most streamlined help desk solutions are easy to implement into your company's workflow.
For example, LiveHelpNow!'s help desk software products are fully integrated to meet every level of customer service demands. It's quick and easy to install with no setup fees.
With 99.99% uptime and rated as #1 in the last 7 years as best help desk platform, this is truly the solution for streamlining businesses of all sizes.
Transform Customer Communication with LiveHelpNow! Help Desk Products
We're proud of our industry-leading help desk software products that are transforming the way companies connect with customers. Sign up for a 30-day free trial or chat with us for further information.