Text Your Customers
Your customers live on their phones. Slide into their notifications.
Your customers take their phones to work, school, dinner, and church. Heck, they even take their phones to bed with them. They send and receive zillions of text messages a day. So, why not make yourself available via their most loved form of communication? We'll set it all up using your existing business line. No fuss. No muss. Just texting bliss.
The Power of Text
30 Day Free Trial. No credit card. Support included.
Texting...Everyone's Doing It! Be One Of The Cool Brands.
27 trillion texts are sent every year. Do you really want to miss out on that kind of action?

Easy Peasy, Makes Textin' Customers a Breezy
With SMS/texting, the system is ready-to-use and will easily integrate with other messaging channels. Your agents won't need additional training. We'll set it all up using your existing business line, and every text will be fed into one streamlined agent workspace.

Take "Please Hold" Out Of Your Vocabulary.
"Your call is very important to us." Eradicate that phrase and give your customers the power to text you. Set your IVR to say, "Don't wait on hold. Just text us." Or publish "call or text us" next to your business number on your website. Then, watch call volume go down and customer satisfaction go up.

Time Is Money. Take It To The Bank.
Save your agents and customers time. Web chats need to happen instantly and you don't want to get disconnected. Text conversations can happen over hours (or days). Your agents can handle more conversations, your customers respond at their pace.
Schedule a Demo
SMS/Text-to-Chat Benefits
Everything you need to provide superior support.

Service On-The-Go
Your customers on mobile devices don't have time to be stuck in a web chat browser or waiting in queue. Let them text you on-the-go from anywhere anytime.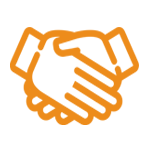 Make It Personal
Your customers are texting with their friends and family. Why not let them text you? SMS will make every communication feel more personal.

Omnichannel Engagement
Your customers can text one day and email the next. No matter how they reach out to you, their texts and all other communications will be in one easy-to-use agent workspace.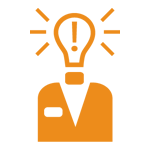 SMS Chatbot
The SMS chatbot will cut your agents' workload in half…or more! It will resolve simple inquiries without you or your agents having to lift a finger, and your customers will love it.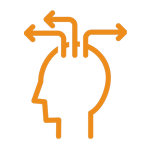 Proactive Support
Let your agents make the first move. Once you have a customer's SMS number on file, your agents will have the power to reach out and offer proactive assistance by text.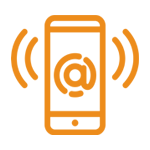 Mobilized Marketing
Send promotions, discount codes, reminders, new product info or any marketing communication you can think of right into your customers' hands.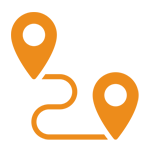 Incredible Convenience
Allow customers to communicate at their leisure. They can reach you at a later date and pick up where they left off without having to repeat themselves or fumble with log-ins.

Auto Language Translation
Customers can text to your agents in any language and the entire conversation will automatically be seamlessly translated to your agents' and customers' local languages.

Customer Service 9-1-1
You can leave the office, the city or even the country. Your customers can send an SOS via SMS and you can respond from your smartphone or desktop.
"So, if you're looking for a live chat software to implement on your website, give LiveHelpNow a shot—chances are, you won't need to try another one."