This morning, the Supreme Court made a landmark decision to uphold Obama's Affordable Care Act, requiring every U.S. citizen to have health insurance or pay a penalty. While most of the political discussion deals with the constitutionality of the individual mandate, that mandate also affects what role small businesses play in providing healthcare for their employees. Are they more obligated to cover the costs?
A controversial aspect of the bill is the small business tax credit, awarded to employers of 25 workers or less who cover a portion of their employees' care.
Businesses have weighed in on both sides of this issue. Some say it has helped them provide health insurance for their workers at a lower cost. Others argue that the claiming process is too complicated and not worth the relatively small credit.
With the 2012 election fast approaching, the discussion is laden more than ever with political mud-slinging in an attempt to garner support. Know the facts before giving an ear to biased arguments. Use our chart to see what your business may be entitled to: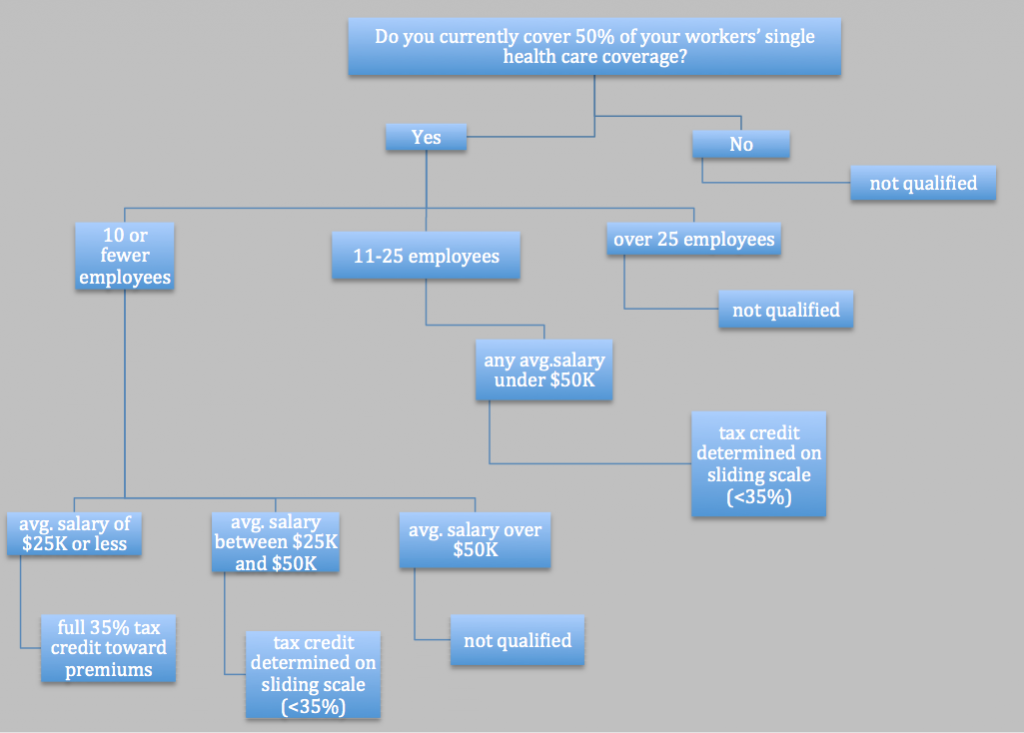 How will the tax credit affect your business? Did we miss anything important? Tell us in the comments!