Once upon a time, a boy named Ray went fishing with his grandfather in Cascade, Idaho.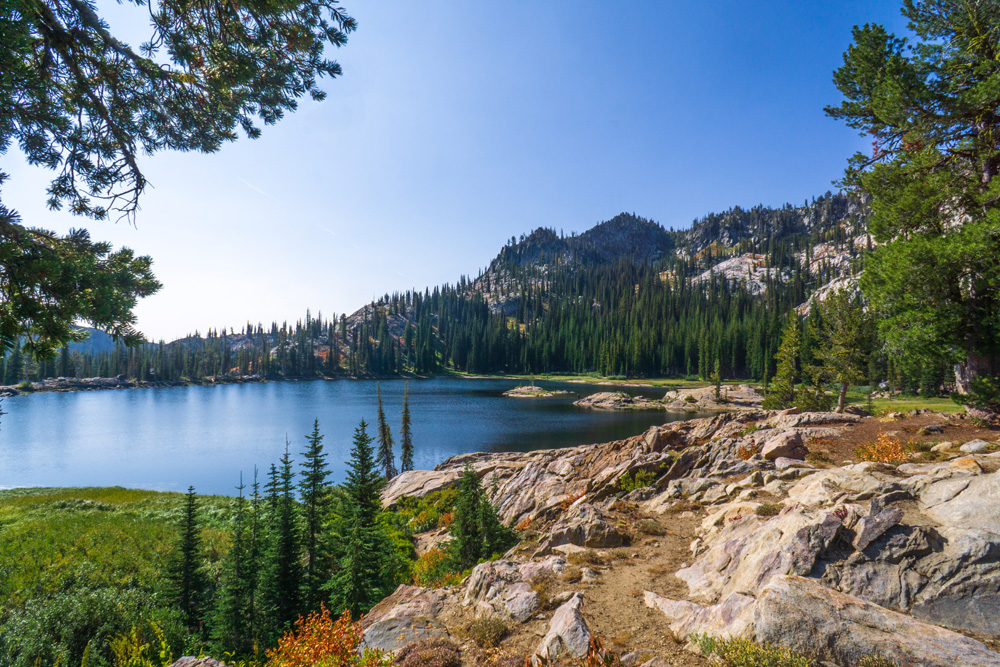 Blue Lake, Cascade, Idaho
(Can you tell this is a good story already? I mean, look at that view!)
The boy's grandfather caught a fish but the line broke. Apparently, it was a strong fish. Later on, Ray himself got a bite on his line, hooked it, and reeled it in. Guess what? It was that same fish! They could tell from the lure. 
Now, perhaps it was a happy and wild coincidence. (Crazier things have happened in Idaho.) Perhaps it was a fish that just didn't learn. Or, perhaps, the fish just liked what Ray has to offer better. Maybe Ray was just a better salesman. (Sorry, grandpa.) We're going to go with the last explanation just because we like Ray and think that he was and still is a great salesman. That is why we are honored to welcome him to our team as LiveHelpNow's Director of Business Development. 
Everyone, meet Raymond Tussing.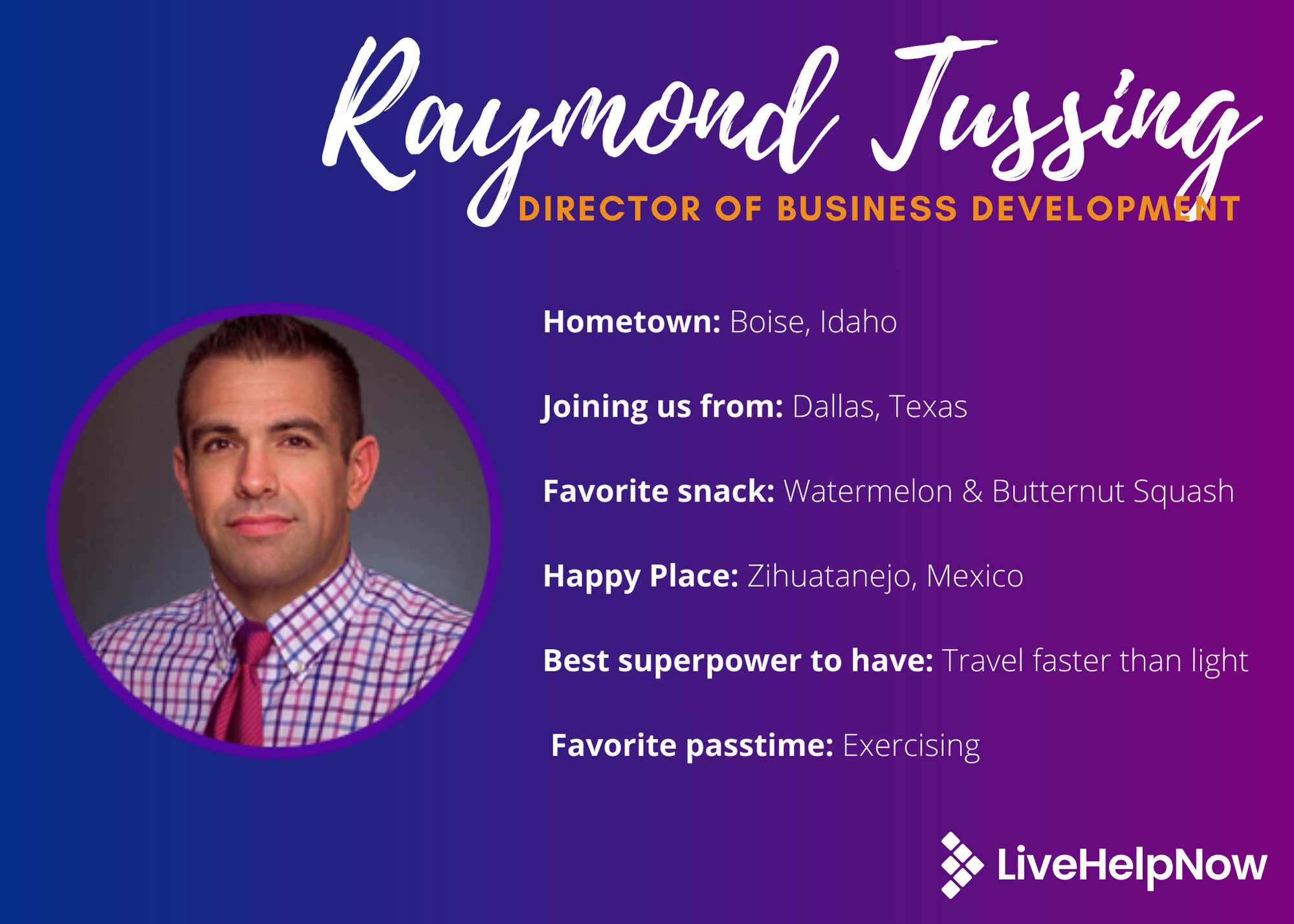 Ray has been in sales for more than 20 years, professionally. But if you ask him, his sales career started when he was only five years old:
"The first sale I made was at age five selling my own crayon art door-to-door. I don't think I chose sales, I think sales chose me."
And while Ray's resume is quite impressive and includes his own sales consulting business, we think that that attitude alone can, should, and does open some doors for him. Beyond that Ray has some admirable ambitions. As he joins LiveHelpNow he is most looking forward to growing with our company. 
"Everyone I met throughout the interview process was solid. Many of them were 10 years with the company. I was also excited about the opportunity to grow the business. I saw a tremendous opportunity here that was ripe for the picking." 
The feeling is mutual as we really hope Ray sticks around because he really does have an understanding of our customers and their needs, both present, and future. 
"In a constantly evolving world with many new offerings, it is challenging to prioritize what to do next. Customer Experience should be at the forefront due to the impact it can have on brands and their revenues. LiveHelpNow offers a suite of solutions that can make an immediate impact and have an immediate ROI."
Ray also knows what it takes to grow in personal and professional relationships – empathy. 
"The willingness to see the other person's perspective and humility is crucial," he says. "And so is being able to change your opinion when presented with good information that is contrary to your belief."
As for more specific tasks on hand, Ray wants to make the world a better place by allowing us all to do what we really love – text. 
"Imagine a world where you can simply text any company you do business with and they respond immediately. That is the word I want to help build." 
And Ray got to work right away. Since he started his position a few weeks ago, he has, to his own delight, encountered the wide variety of customers LiveHelpNow serves. From university administration to auto-parts retailers, our clients can find value in various features we offer. 
"I'm excited about all these different opportunities," he says. "And the software is easy to sell because everyone knows what live chat is. I think even my grandma can understand its use."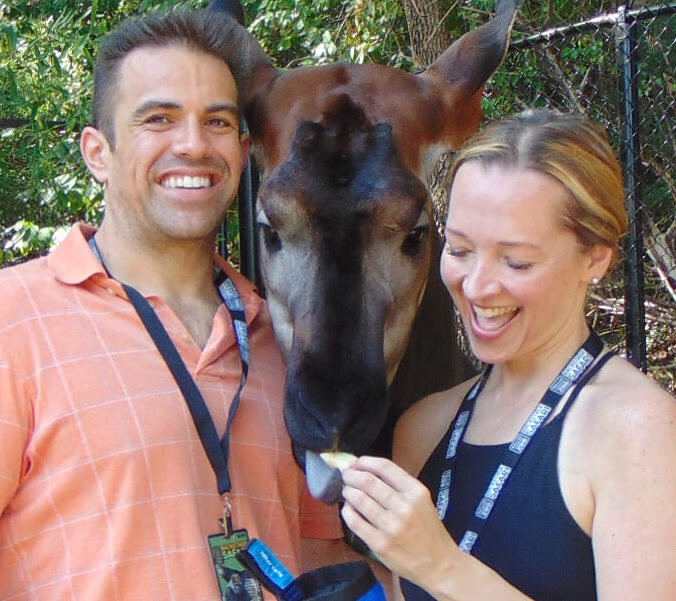 Image courtesy of Raymond Tussing
So, buckle up, everyone. Raymond Tussing is now a solid part of our team and we are all going to get some things done. And at the end of the day, we just might go out for Margaritas. Because Texans, as Ray reports from his new hometown, love to start a party by enthusiastically exclaiming, "Ritas y'all!"
Well, y'all. Don't mind if we do. Cheers to new beginnings!